Hospitality and Tourism Management
Hospitality at its finest
Research
For more than 80 years, the School of Hospitality and Tourism Management has served hospitality and tourism academia, the hospitality industry and local communities through its commitment to timely, theoretical and applied research.
Center for Hospitality and Tourism Research
Student Resources
The school provides students with many opportunities to grow in their professional lives and continue the mission of the university.
Internships
Student Organizations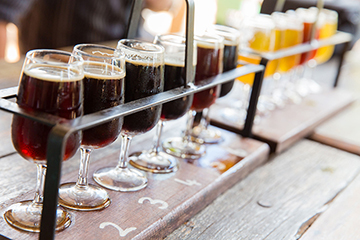 Inaugural Oklahoma Craft Beer Awards announced
A group of beer industry professionals convened at Oklahoma State University this spring to judge submissions to the inaugural Oklahoma Craft Beer Awards competition sponsored by OSU's School of Hospitality and Tourism Management.
See the Results
Announcements