Paying it forward
Malone and Amy Mitchell aim to help future entrepreneurs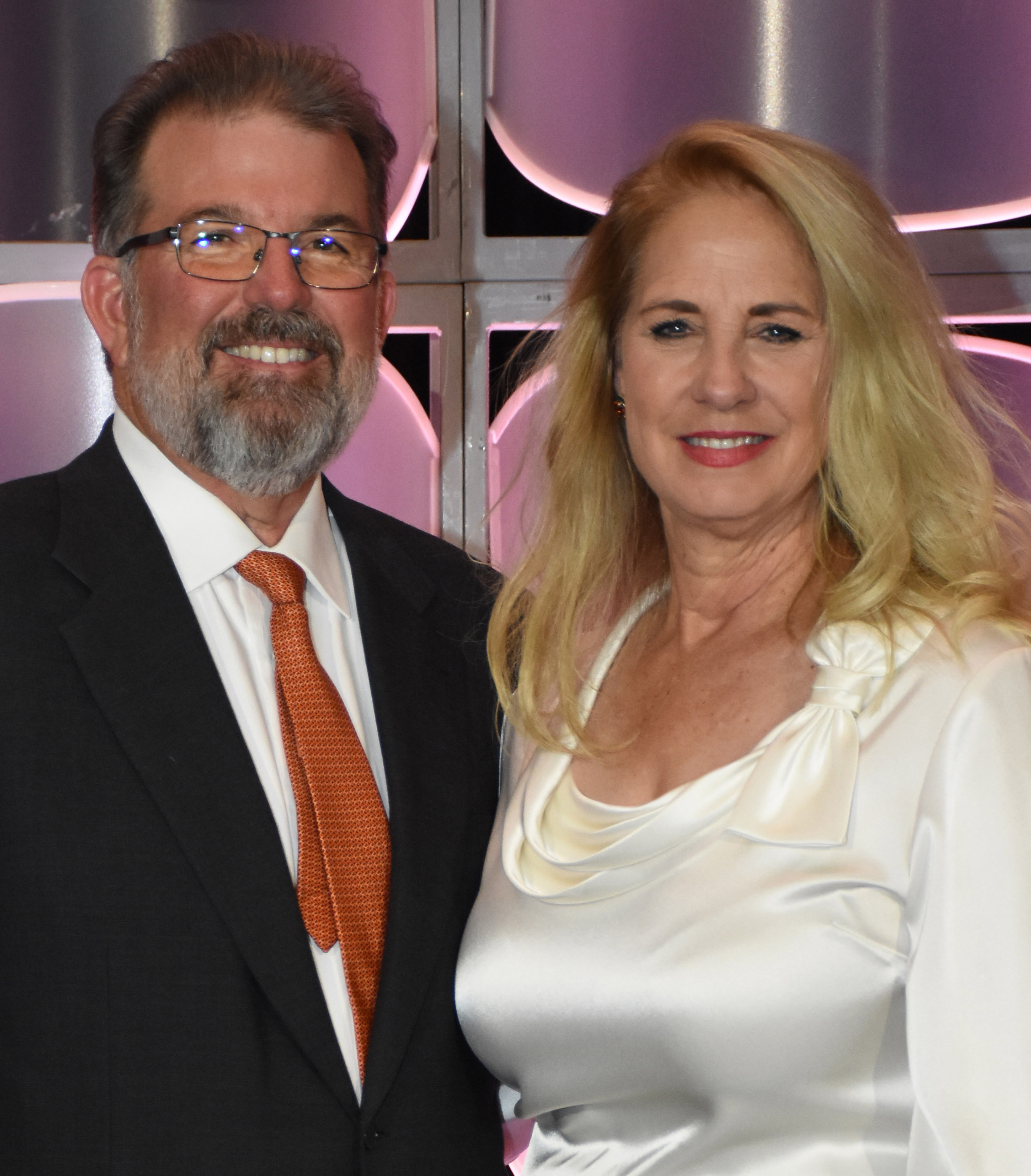 When OSU alumni Malone Mitchell III and his wife and business partner, Amy Mitchell, donated $28.6 million to the Spears School of Business in 2009 for entrepreneurship education, their aim was not to create a new school, but to provide resources to help students succeed in starting businesses and avoid some of the mistakes they made.
"As we looked back at the successes we had we thought it would be fantastic if that knowledge could be incorporated into entrepreneurship classes and taught to students at a much younger age so they might go on to generate successful businesses and avoid some of the travails we had gone through," Malone Mitchell said.
Malone and Amy met during their first semester at OSU and were married in 1981 between their sophomore and junior years. With savings accumulated by working manual labor and some fortunate stock and commodity trades, the couple's first entrepreneurial endeavor was a computer software business. Pursuing an interest in aviation, Malone bought his first of many airplanes, and along with his father purchased an aviation company. Although neither of these businesses were successful, Malone and Amy gained valuable experience.
After graduating from Oklahoma State University in 1985, Malone, with a bachelor's degree in agriculture and Amy, with a degree in family relations and child development, founded Riata Energy in their guest bedroom with $500 in startup capital. During those days, Amy worked as a social worker at a San Angelo, Texas hospital during the day and maintained the books for Riata Energy in the evenings. Malone did the geology, engineering and fieldwork for the growing business.
Riata Energy grew, primarily by acquiring numerous small oil producers, and by 2005 the company had become one of the largest privately held energy companies in the United States. In 2006, Malone and Amy sold a controlling stake in Riata Energy and retired from the day-to-day management of the company.
The Mitchells, who live in Dallas, returned to OSU in November 2019 as special guests at a 10th anniversary gala for invited guests to celebrate the School of Entrepreneurship's decade of education, innovative outreach and research that has made it one of the top programs in the nation.
"We've established ourselves as a leader in entrepreneurship education nationwide," said Bruce Barringer, director of the school. "Our program is distinct in that an entire department is dedicated to entrepreneurship."
Nearly 400 Spears students major in entrepreneurship while 274 minor, including many non-business students from engineering and science disciplines with ideas for technology-based startups. More than 1,400 students take entrepreneurship classes at Spears Business each semester.
Several of OSU's most successful student businesses have come from partnerships between business students and their counterparts in science, engineering and other STEM fields.
An important key to the school's success has been its outreach program in the Riata Center for Entrepreneurship, which is the public face for students interested in learning about the basics of starting businesses through a variety of events and where students can bring ideas for enterprises for feedback and next steps. The center's welcoming environment in the building encourages students to gather, discuss, learn and take the next steps to realizing dreams of starting businesses.
And even if a Spears entrepreneurship student doesn't end up starting a business, their unique education in the School of Entrepreneurship creates opportunities with companies seeking creative employees.
"The way we teach entrepreneurship, it's more than just starting businesses," Barringer said. "We always say there are three career tracks for our students – first is starting a business; the second is becoming a leader in a small, or family, business; and the third is innovating within an existing company. All companies are interested in new markets, new products and new ways of thinking and those are the value-ads that our graduates bring to a job."