PhD in Business for Executives
The PH.D. in BUSINESS for EXECUTIVES program at Oklahoma State University is an AACSB-accredited Ph.D. degree. The program allows executives to earn a Ph.D. in business while continuing their full-time careers. The 60-credit hour program can be completed in three years.
PROGRAM HIGHLIGHTS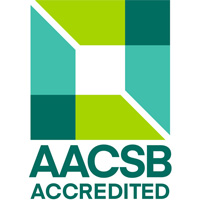 The program has attracted executives from respected companies like American Airlines, Bank of America, CitiGroup, Dell, Pfizer, Sprint, Walmart, and Wells Fargo as well as owners of entrepreneurial start-ups.
The program has admitted students from across the United States, Canada, Mexico, Europe, and South America.
Faculty includes the best and brightest researchers and instructors from the Spears School of Business.
The program also regularly hosts global scholars who are leaders in their respective fields of research like Denise Rousseau, Ph.D., Ed Lawler, Ph.D., Tim Judge, Ph.D., and many others.
Our executive students are not merely applying known best practices. As business researchers, they are creating the best practices of the future.
The program admits a limited number of new students each August.