Chesapeake's TJ Nance to speak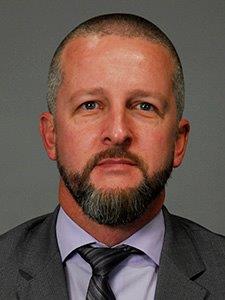 TJ Nance with Chesapeake Energy will be the featured speaker during April's virtual meeting of the OSU Student Center for the Public Trust (CPT). All OSU students are invited to join the meeting from 11 a.m.-noon April 5 (https://busokstate.zoom.us/j/4788148848 or Zoom meeting ID 478 814 8848).
Nance, director of operations accounting and internal controls at Chesapeake Energy, graduated from OSU with bachelor's and master's degrees in accounting. He started his career with Arthur Anderson in Oklahoma City and then moved to EY, where he was a manager in public accounting. He joined the Public Company Accounting Oversight Board (PCAOB) in 2006 and eventually was promoted to associate director. Nance joined Chesapeake in 2017. The speaker series is sponsored by the Center for Legal Studies and Business Ethics.
"I think TJ's background will be particularly interesting to any accounting students, but the meeting is open to all majors to learn about how he's navigated ethical leadership situations in his various careers," said Rachel Cox, instructor of professional accounting in the OSU School of Accounting. "It's especially unique to have someone with PCAOB experience."
The OSU Student CPT is open to all majors in Spears Business and is accepting new members. The Student CPT is an ethical leadership club created through the National Association of State Boards of Accountancy (NASBA). With more than 40 chapters on college campuses nationwide, Student CPT provides an interactive environment where ethical business behaviors and ideas can flourish, while creating opportunities for students to network with the business community and develop professional leadership skills.
OSU's chapter was recently awarded the Gold Star of distinction from NASBA for going above and beyond chapter requirements.
For information, contact professors Rachel Cox (rachel.cox10@okstate.edu) or Jennifer Coonce (jennifer.coonce@okstate.edu), co-advisors for the group.