Marketing, love of sports meant career success for Jake Rehfuss
Monday, February 22, 2021
Jake Rehfuss graduated from Oklahoma State University in May 2020 with a bachelor's degree in business administration from the Spears School of Business with a major in marketing and a minor in entrepreneurship. A native of the Dallas suburb of Carrollton, Texas, Rehfuss works in social media and digital content for the Dallas Mavericks NBA basketball team, where he got his foot in the door during a summer internship and working for the team remotely during his senior year at OSU.
We asked Rehfuss to tell us how his education at Spears Business prepared him for a successful marketing career for an NBA team. He also describes his fond experiences attending classes in the new Business Building as an OSU freshman and all-night study sessions at Spears with friends.
What made you want to pursue the career you're in right now?
I've been in love with sports for as long as I can remember and basketball was my first love. Marketing and skills in social media helped me get my foot in the door with an NBA team.
How did you get there?
I got the job with the Mavericks by being a summer intern and working my entire senior year as a remote employee for the Mavericks. Reaching out to people in the role that I wanted also helped me take that first step. LinkedIn is a great tool to meet anyone in the business world.
How did Spears impact you while in college and now post-graduation?
Spears was built while I was a freshman, and I was so excited to get to have classes in the brand-new building. Little did I know the impact it would have on me now and when I went to college. The business professors truly care about your success and many of them want you to have real-world experience. If it weren't for professors like Jerry Rackley and Richie Liu, I wouldn't be where I am today. They base their classes around real-world case studies. They also go out of their way to help you make connections.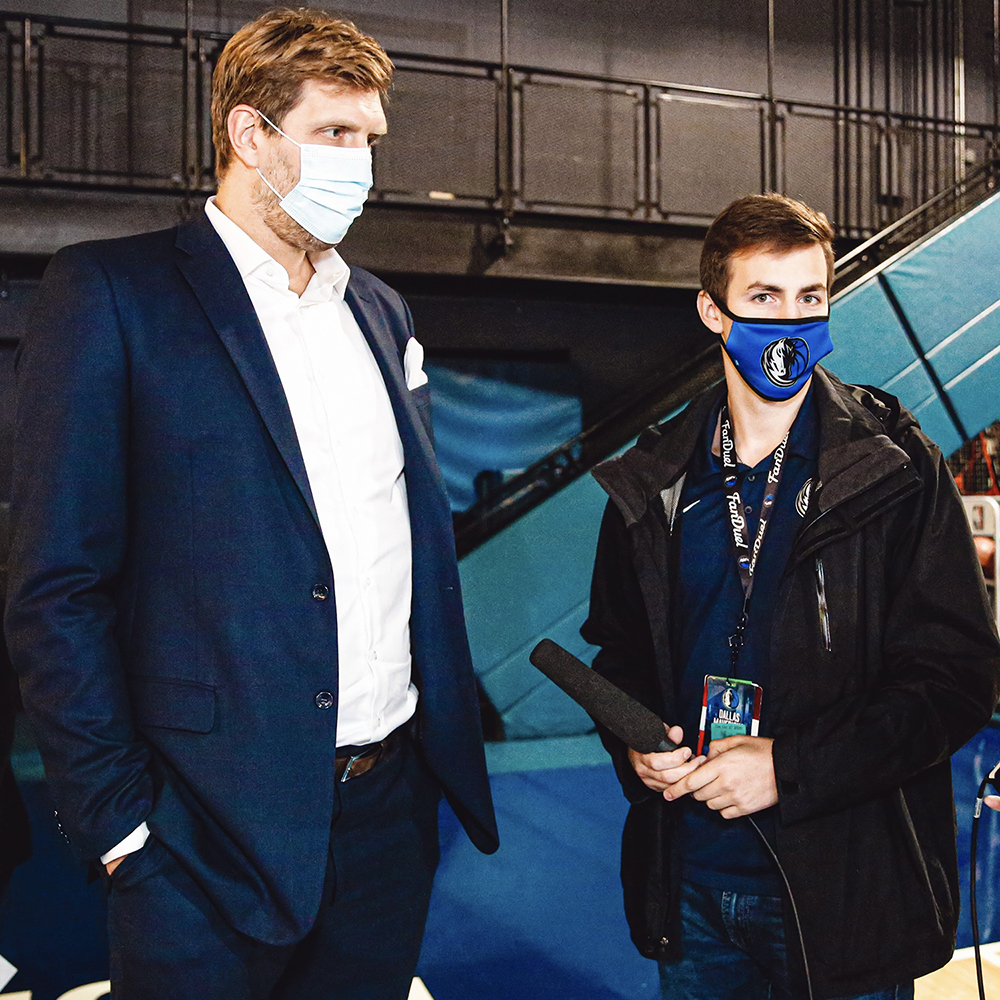 With the current circumstances, how are you adjusting along with the team?
Even while I was attending Spears, I was the only remote employee for the Mavericks. This is something I have grown accustomed to. We've all been working from home since I graduated in May. Tools like Microsoft Teams and Asana make it much easier to connect with my team. I'm still looking forward to the day that I can be in person with my coworkers!
What were your most fond memories while at OSU?
My most fond memory at OSU was meeting my longtime girlfriend freshman year during homecoming. My most fond business school memories were the all-nighters spent in Spears. They were tough but drinking coffee and studying with my friends was something I'll never forget.