Tremont House Enterprises partner to speak to Energy Finance class
Randy Brown, a partner in Tremont House Enterprises, will be a featured speaker in Professor Betty Simkins's Energy Finance class on March 25, from 12 p.m. to 1:15 p.m. Members of the Spears School's Financial Management Association's student chapter will also be in attendance.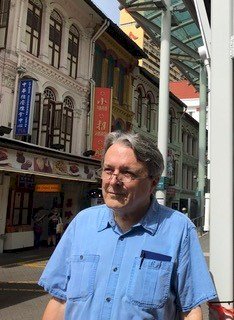 Tremont House Enterprises independently trades equities and commodities while providing commodity education to new industry participants. As part of the "Three Stories and Some Q&A" ethics series at the Spears School, Brown will share stories about ethics and unique ethical business experiences he has encountered during his career, and field questions from students.
This speaker series is sponsored by the Center for Legal Studies and Business Ethics. You may join the meeting at https://busokstate.zoom.us/j/95917398311.
For further information, please contact Betty Simkins (betty.simkins@okstate.edu) or Nancy Titus-Piersman (tituspi@okstate.edu) and Jun Zhang (jun.zhang@okstate.edu), co-advisors of the FMA.