New HTM faculty: Steven Scott West
Monday, December 21, 2020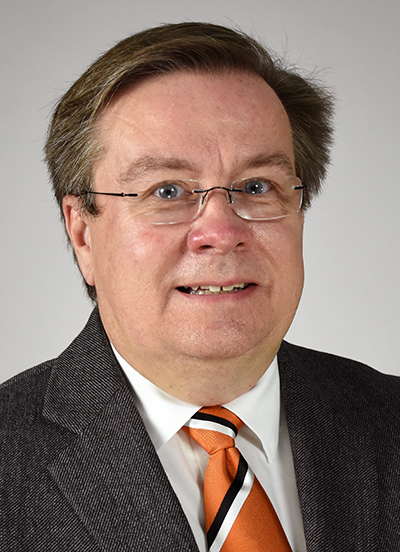 An Oklahoma native, Steven Scott West studied anthropology and archaeology at the University of Tulsa where he earned a bachelor's degree before taking a new direction in his career when he began working for hotels and resorts in Colorado where he discovered a passion for the hospitality industry.
West's more than 20-year career in hotel and hospitality management has taken him from Switzerland to Australia and back to Oklahoma where he was the director of a Choctaw Casino & Resort hotel in Pocola, Oklahoma, and assistant general manager of the Hyatt Regency Tulsa. He worked previously for Oklahoma State as the director of operations and general manager of the university's Atherton Hotel and most recently was the assistant director of University Dining Services before joining the HTM faculty.
After working for a variety of hotel and resort properties, West's career first turned to teaching in 1996 when he became a lecturer at the International Hotel and Tourism Training Institute (IHTTI) in Montreux, Switzerland. While there he also lectured on Swiss hospitality methodology in Africa, Australia and New Zealand, later transferring to New South Wales, Australia, as an IHTTI lecturer and coordinator of applied studies for the Blue Mountain Hotel School. West also taught at the William Blue International Hotel Management School in North Sydney and at TAFE NSW, an Australian vocational and training school. While in Australia, West earned a master's degree in tourism management from the University of Canberra and worked as a manager for a number of Australian hotel and resort operations.
In 2010, West returned to the U.S. to continue his hospitality career, joining the management team at OSU's Atherton Hotel. Now as an instructor of professional practice at OSU's School of Hospitality and Tourism Management, West teaches a variety of lodging operations courses covering topics like yield and rate management, facilities management and lodging operations.
"I love teaching and sharing my hotel operations experience with students," said West. "I think it's been invaluable for me as a lecturer to have real-world experience that I can teach our students. Here at OSU, students get an experiential learning experience that teaches them to work in the real world."