OSU student wins sales competition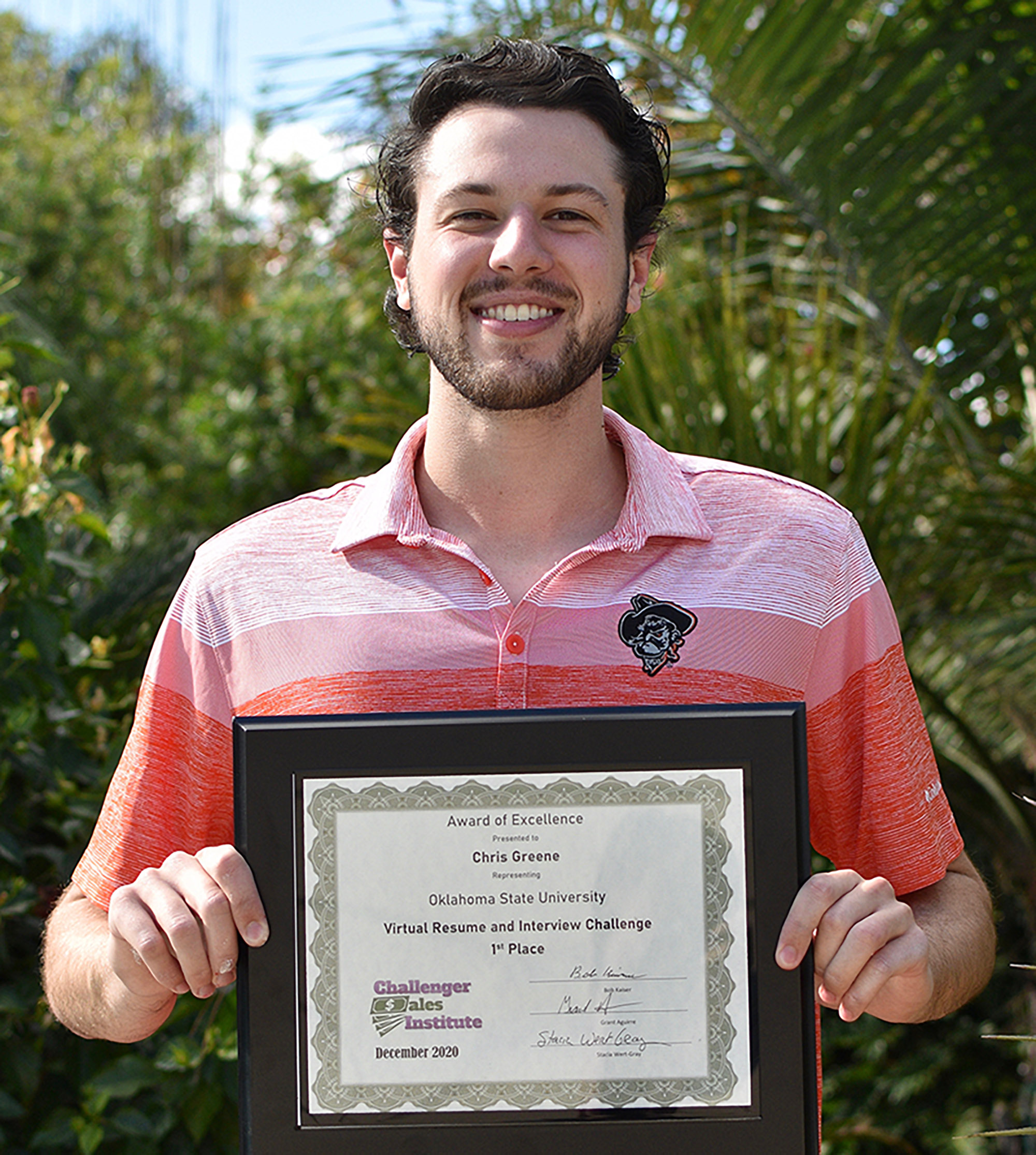 Oklahoma State University senior Chris Greene won first place in the Virtual Resume and Interview Challenge at the Challenger Sales Institute collegiate competition hosted by the University of Central Oklahoma (UCO) in November.
Greene is a member of the Center for Sales and Service Excellence (CSSE), housed in the OSU School of Marketing and International Business. CSSE is committed to developing students by teaching valuable sales, leadership and customer retention skills to help them succeed in their careers.
"The CSSE program has allowed me to practice my professional skills in a fantastic atmosphere," Greene said. "While competing in the interview competition, I was able to participate in real interviews that prepared for my final round interview with Hajoca, which led to a job offer. Because of my practice in this competition, I was able to secure a job with Hajoca, my top choice. I am so thankful to the Oklahoma State CSSE program, UCO and the Challenger Sales Institute for furthering my professional development."
Greene will graduate in May with a Certificate of Sales and Service Excellence in addition to bachelor's degrees in entrepreneurship and marketing.
OSU students of all majors can apply for a Professional Sales Certificate by joining the CSSE. To learn more, contact Kim Booker (kim.booker@okstate.edu) or visit the CSSE website.