Global Spotlight: Wesley Hobbs
Wesley Hobbs, a senior from Ponca City, Oklahoma, is graduating in May with an International Business degree. Hobbs gravitated to his field of study after realizing he had a wide variety of interests and wanted a major that gave him the most opportunities to balance his love for languages, culture and travel.
The Spears School of Business gave him the opportunity to further his education while feeding his desire to see the world outside of Oklahoma.
"I've always had a fascination with life in different countries, especially in Asia, since I was in high school," Hobbs said. "Studying abroad seemed like a natural fit."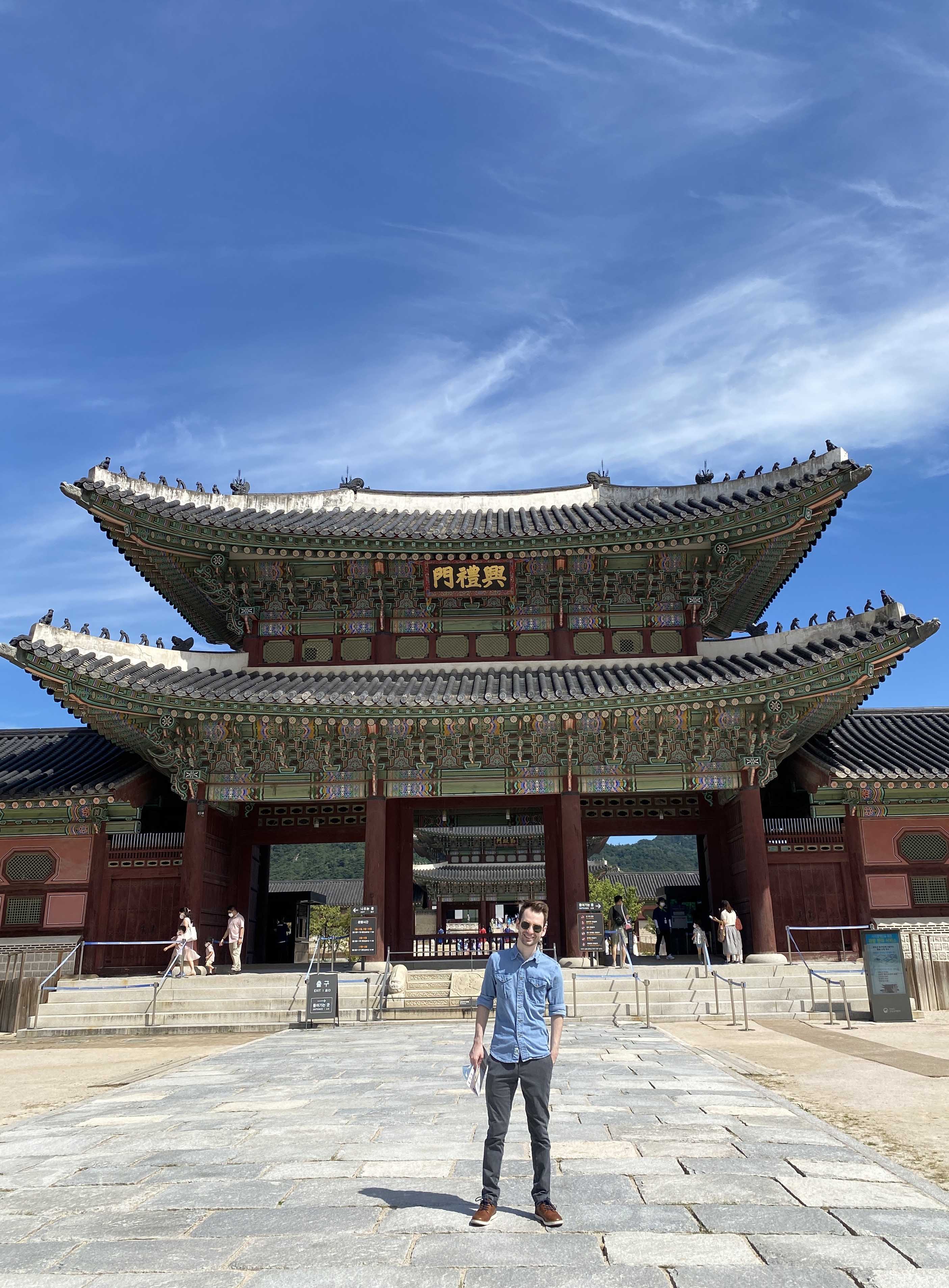 For the 2021-2022 academic year, Hobbs is taking advantage of one of OSU's many exchange partnerships to travel overseas to South Korea. By participating in the exchange, he will still be able to receive his degree through Oklahoma State University while experiencing a different college experience than his other OSU colleagues—all at very little financial strain to himself or his family.
Enjoying all that South Korea has to offer, Hobbs has been enlightened by the food, culture and people of his current home. From lots of kimchi and meats to the exciting nightlife and pubs, he has found it easy to socialize in Seoul.
"I wanted to keep pushing myself outside my comfort zone," Hobbs said. "I decided to take boxing classes near my university. It's something new and unexpected… My friends and I often go to pubs, arcades and PC bangs, which are video game cafes where you can play video games on high-end PC's and order food. We have also recently become obsessed with darts."
Assisting him with the transition of being abroad, Hobbs found some little pieces of home in South Korea, allowing him to see the United States from an outsider's perspective.
"In Seoul there are tons of American-themed restaurants, bars and theme park areas," Hobbs said. "It's amazing to watch people enjoy your culture and it gave me pride in my home and what makes my home unique."
Despite the COVID-19 pandemic and the occasional homesickness, Hobbs has been able to find ways to engage in his new community, and he encourages other students to do the same.
"Think of your study abroad time as roller coaster, those anxious feelings in the beginning can become exciting. When you experience homesickness or anxiety, just go outside and find something new."