Graduate Student of the month September 2021
Thursday, September 9, 2021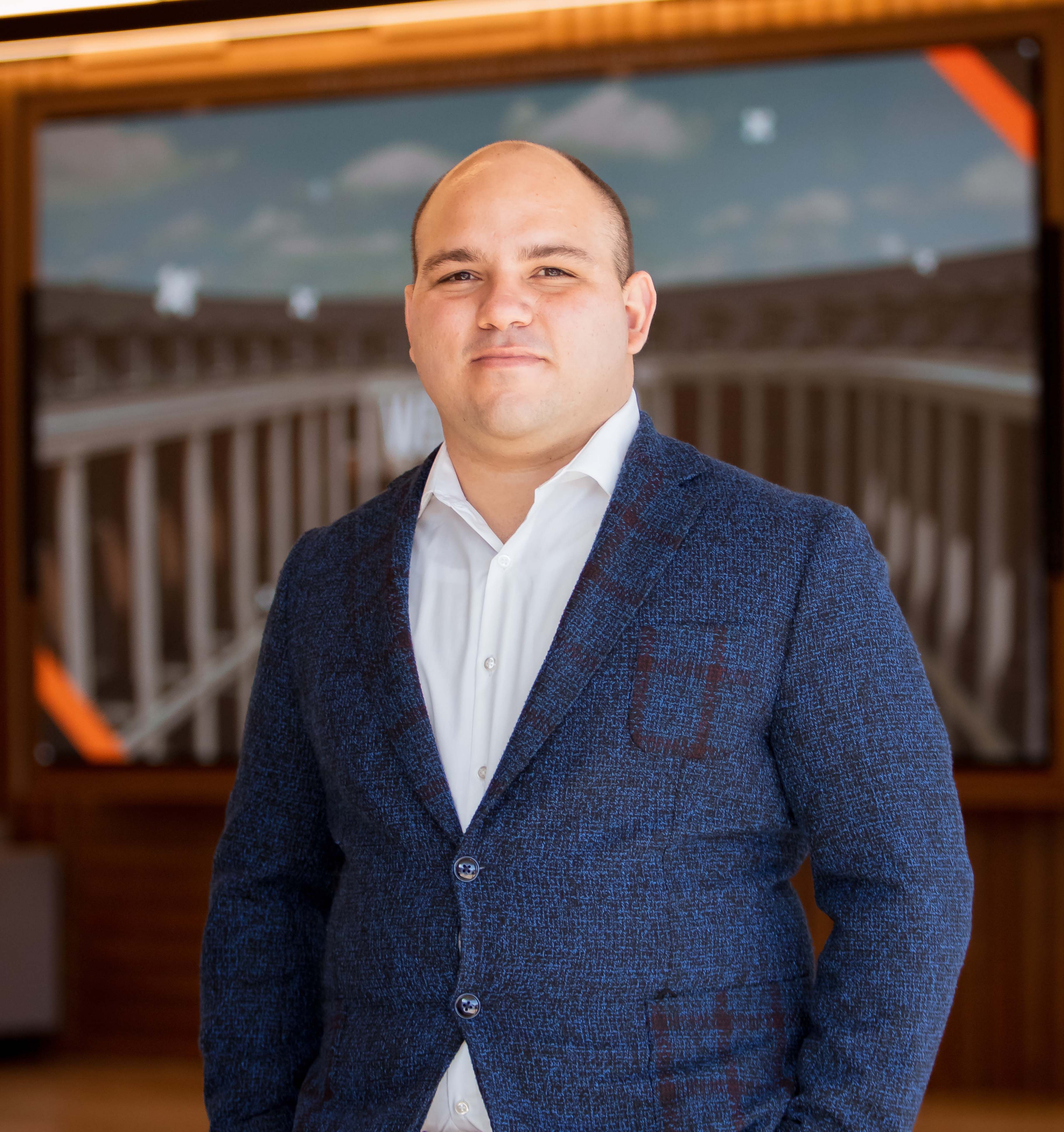 The Center for Advanced Global Leadership and Engagement (CAGLE) and the Spears School of Business have named Raudel Puerto-Espino the September 2021 Global Student of the Month.
Originally from Palmira, a town in the Cienfuegos province of Cuba, Puerto-Espino came to the United States to pursue an MBA with concentration on global marketing and a certificate in marketing analytics through Spears Business.
Growing up in a country rich in culture, he was surrounded by delicious food, beautiful beaches, excellent rum, great musicians, famous cigars and well preserved classic American cars. His Cuban roots instilled a deep sense of family values and community.
"My family frequently gather to celebrate all sorts of different events," Puerto-Espino said. "Birthdays, achievements, Christmas, end of the year, all of them. These are loud and happy parties. There are tons of typical dishes like moros, cristianos, roast pork, tostones, ropa vieja (this dish is called old clothe, shredded beef), Cuban rum and of course music and dance, which are key in celebrations."
In Cuba, he earned his bachelor's degree in communications. Through the dual degree program with Oklahoma State University and UPAEP, a university located in Puebla, Mexico, he was able to continue his education. While at UPAEP, Puerto-Espino was able to secure funding through CONACYT, a Mexican scholarship organization, which allowed him the opportunity to study in the United States.
"After considering my options, I chose OSU because it stands a good prestige," Puerto-Espino said. "It has state-of-the-art facilities and many professors with industry backgrounds, not only academics. Besides the academic program, which is incredible, Spears also prepares its students for the real-world, professional environment."
Now in the U.S., he is excited about the experiences he has been afforded to immerse himself in a culture much different than Cuba. This has allowed him to appreciate the differences in outside perspectives, which has helped him succeed in the classroom.
Welcome Raudel to the Spears Business family