Balancing work, graduate school and study abroad
Thursday, February 18, 2021
Alumni connected deeper with OSU through the CAGLE
Imagine proudly representing Oklahoma State University, wearing the orange and black, attending classes, obtaining a degree, and never stepping foot on campus. This was precisely the case for Eboni Simpson and Chad Mintz.
Two Spears School of Business students completed their Entrepreneurship graduate degree online and participated in two CAGLE faculty-led study abroad programs while also serving in the United States' military.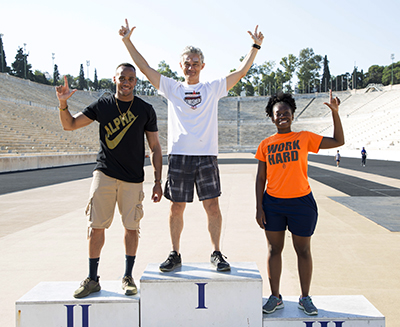 Completing their undergraduate degrees at Tuskegee University, both met through the ROTC program, where Mintz was Simpson's flight commander and mentor. From there, their friendship grew. Looking for graduate programs to continue their education, both began to look around the country. Mintz was first drawn to Oklahoma State.
"OSU seemed to be very military-friendly with their rates, and they seemed to have a good Entrepreneurship program which I was interested in studying," Mintz said. "I also had a few friends who took the program and enjoyed it."
Little did he nor Simpson realize, they were both looking into the same program.
"OSU was my number one choice to further my education because I heard nothing but awesome things about the Entrepreneurship program that was offered by friends and other people in the military," Simpson said. "Little did I know that Chad was also looking into OSU; what a coincidence."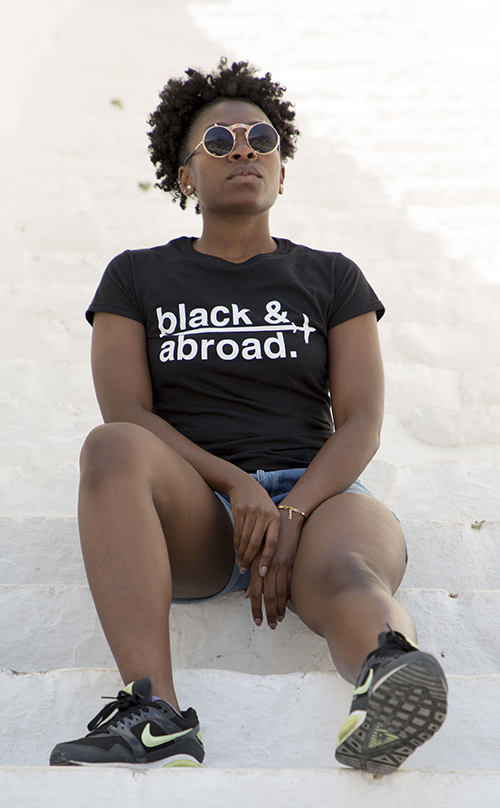 After taking classes through Spears Business, both Simpson and Mintz were aware of CAGLE study abroad programs. However, neither knew if it would work with their non-traditional student and military schedules.
"I got an email … discussing the study abroad trip to Greece," Mintz said. "I did more research on the costs and if the military would support my leave, which they thankfully did with it only being ten days long. I then realized OSU had a variety of study abroad programs that students could take part in, which I thought was amazing."
Still unsure about the program, Simpson remained curious about the opportunity to study abroad, and after talking to Mintz, she was in.
"To be completely honest, I was unsure of how the other students on the trip were going to perceive me, being that I wasn't someone they would see on campus daily," Simpson said. By day two of the trip, we were a big happy family! I learned so much bout the Greek economy, business model, culture, and myself."
Both were able to complete short-term study abroad programs in Greece and France through Spears Business, visiting multiple countries and studying various subjects. Through the CAGLE programs, both Simpson and Mintz were able to find their spot in the OSU family, complete their degree requirements, and have some fantastic experiences along the way.
"If you have electives available for your degree, I would highly recommend going on a study abroad," Mintz said. "It will be an experience that you talk to your family and friends about for years to come, and you get to meet amazing people along the way!"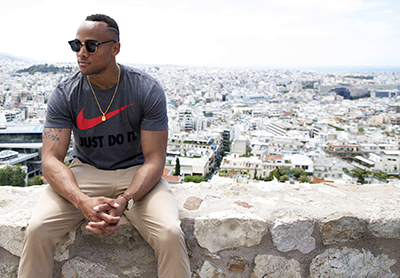 Also overjoyed by her experience studying abroad, Simpson only had one piece of advice for anyone considering studying abroad as a non-traditional student.
"Do it," Simpson said, "It'll be the best decision you could've ever made. After our study abroad program, I felt like an OSU student and not just someone taking online classes.
Upon completing their programs through Spears Business, both Simpson and Mintz returned to the military to complete their service. During their time at Oklahoma State, both students were able to complete their Master's degrees.
Like Mintz and Simpson, many students continue to travel with the help of CAGLE and its study abroad programs. The program remains devoted to supporting students from all backgrounds to learn about global business through traveling.
All Spears Business students are encouraged to look deeper into the CAGLE's global programs, but especially minorities and those who haven't traveled abroad before.
According to the Institute of International Education, in 2007, the number of racial and ethnic minorities only accounted for 17 percent of the study abroad populations. In 2019 those numbers were at an all-time high, with minorities accounting for 30 percent of all students abroad.
Over the past five years, the CAGLE has seen a similar trend, with increases in study abroad participation by minorities. Preparing people to make a difference in the world is the Spears School of Business's mission, and the CAGLE is enabling students to become more globally competent through its programs.