Sarah Johnson receives Career Champion Award
Tuesday, January 26, 2021
Oklahoma State University Career Services recently awarded Spears Business professor Sarah Johnson with the Career Champion Award for 2020. Johnson is the assistant department head and an instructor of professional practice in the School of Accounting.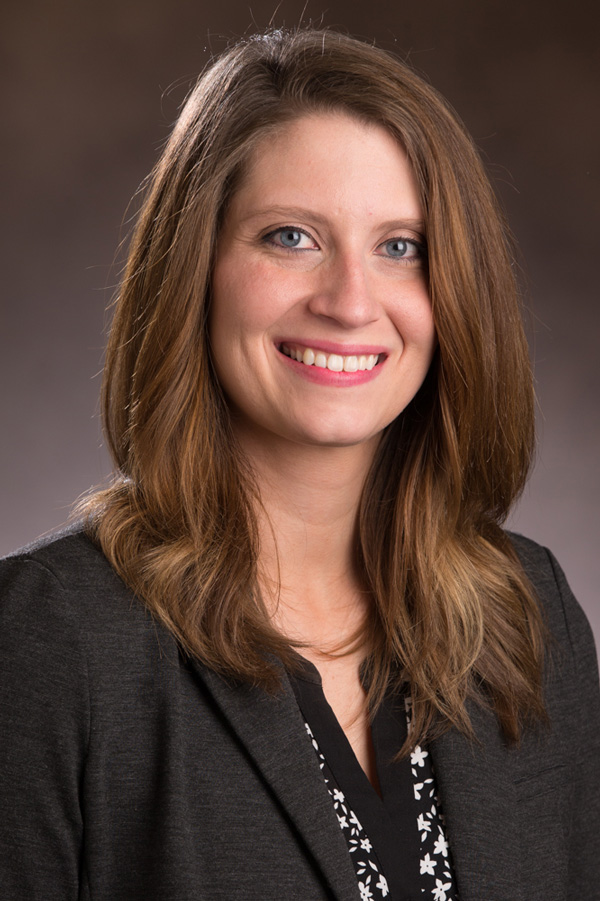 The award recognized Johnson for "going above and beyond to promote career readiness to students," according to the recognition. Being a member of the OSU accounting faculty since 2016, she has made a tremendous difference in helping prepare students for graduation and careers by arranging on-site field trips with employers and coordinating networking events. She works to help her students better their skills whether in the classroom or out in the real world.
"We are delighted that Sarah was selected for this award," said Dr. Ken Eastman, dean for the Spears School of Business. "I hear constantly from her students how much they appreciate her class and everything she does outside of class to help them. We are very proud of her and of Miriam McGaugh and Rick Wilson, who were also nominated for this award."
"As a faculty member, Sarah has done a phenomenal job of promoting career development in and out of the classroom," said Dr. Audrey Gramling, head of the School of Accounting. "She consistently goes above and beyond in championing student career development and career readiness by encouraging, fostering, and promoting professional development and career opportunities for our students. We are fortunate to have her on our team helping us build the future of accounting."
Johnson, a two-time OSU accounting graduate (bachelor's degree in 2011 and master's in 2012, spent three years as a senior audit associate with Grant Thornton before returning to OSU to join the School of Accounting faculty.
Johnson was selected as the overall Career Champion Award winner for the OSU-Stillwater campus and was selected out of 17 faculty and staff nominated. Other Spears Business nominees included Dr. Miriam McGaugh, clinical assistant professor in the School of Marketing and International Business, and Dr. Rick Wilson, head of the Department of Management Science & Information Systems. Congratulations to Johnson and to all the nominees for their recognition by Career Services for guiding students in professional development and career readiness.