Rising to the Top
By Dollie Elliott
Erin Scanlan combined her love of working with people and using creativity to solve problems into majoring in both management and marketing at Oklahoma State University's Spears School of Business.
"They both ended up sticking as I began taking upper-division classes in these areas in the Spears School," she says. In May, the native of Portales, N.M., graduated with bachelor's degrees in management and marketing with a 4.0 grade point average. She also received the 2015 Raymond D. Thomas Award as the top senior in the Spears School.
"Although Erin is the Spears School's top graduate for this year and sought after by recruiters, she has chosen to pursue her servant leadership as a missionary for her church for the next two years," says Mark Weiser, Regents Professor in the Department of Management Science and Information Systems. "Through these activities and just being the very special person that Erin is, she will continue to positively impact the lives of others just like she has for me and all the other people who have had the privilege of interacting with Erin during these few years at OSU."
Scanlan will be a missionary for the Fellowship of Catholic University Students (FOCUS), a national college outreach with a staff of over 600 and a presence on more than 100 U.S. campuses.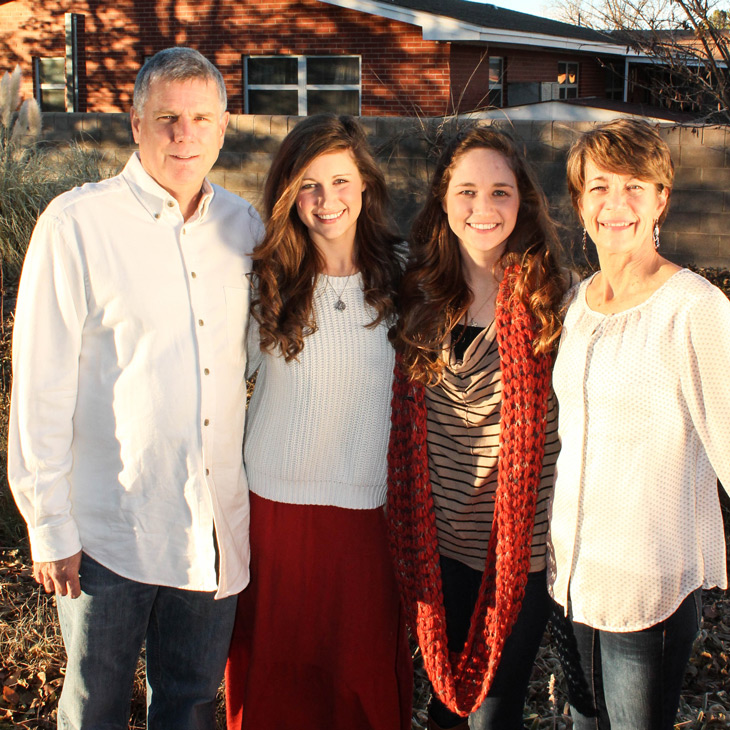 "I'm really excited for the opportunities the next two years will hold. It's going to be an incredible adventure, and I know the skills I have learned at OSU will greatly benefit me during my time with FOCUS," she says.
As a first-generation Cowgirl, Scanlan explains her choice of OSU: "The thing that set OSU apart from other universities for me was the absolute sense of community and family-like atmosphere. When I stepped foot on OSU's campus my senior year of high school, I felt like the university actually wanted me here as a student. They wanted to help me succeed.
"The people in Stillwater love this university so much, which I could see so clearly. That meant a lot coming from a girl who grew up in a small town in New Mexico," she says.
"It might sound cheesy, but I truly discovered so much about myself these last four years, and OSU helped foster that growth," she says.
"I learned that students can make the best of their college experience by combining academics with lifelong friendships, organizational involvement and more. I'm so grateful to have attended an institution that supports and encourages students to get involved in as many opportunities as possible to make the best of their college experience."
One opportunity Scanlan took advantage of was Oklahoma State's study abroad program. In 2013, she spent a semester of her sophomore year at the University of South Australia in Adelaide.
"The two words I would use to describe it would be challenging and rewarding," she says. "My time abroad was one of the best experiences of my college career." She also participated in a mission trip to Kingston, Jamaica.
"Erin has an ever-present smile and a contagious optimism. Her wit makes everyone around her feel comfortable and at ease with themselves," says Don Mitchell, lecturer in the Department of Marketing. "Her academic ability is echoed through all of the deserving awards she has garnered in the Spears School of Business, each much deserved."
"Easily, the biggest things I will miss from the Spears School are the faculty and staff members," Scanlan says. "They have shaped and formed me more than I can put into words over these past four years. I can't say thank you enough to these special people who have challenged me to new heights during my experience at OSU.
"The faculty and staff members at OSU who stick out in my mind as stellar individuals are those who help students learn how to think for themselves, instead of teaching them what to think," says Scanlan, naming Don Mitchell, Mike Thompson, Jerry Rackley, Andy Urich, Karen Flaherty and Ajay Sukhdial.
"Erin Scanlan is the kind of student professors love to have in class because she is extremely bright and intrinsically enjoys learning," says Sukhdial, associate professor of marketing. "It is obvious to me that, even though Erin has excellent grades, learning for her is not just about grades. Having a student like her motivates me to do the best job that I can in class. Also, in spite of being a high achiever, she is very humble and has an extremely congenial nature. I am very confident that she will continue to excel in whatever career path she chooses after completing her studies at the Spears School."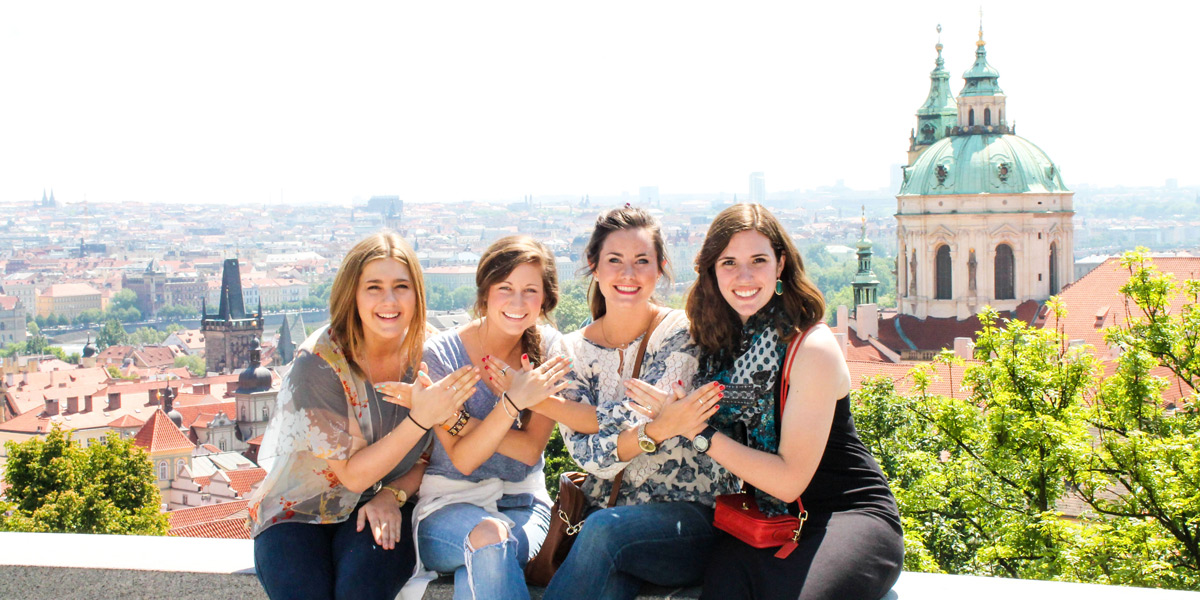 Parents Shawn and Kristen Scanlan made their first visit to OSU's Homecoming this past fall. "They were in awe the entire weekend," says Scanlan, who accompanied her family through Walkaround, Homecoming & Hoops, the Homecoming parade and the OSU vs. West Virginia football game on Saturday. "The entire weekend they couldn't stop talking about how exquisite OSU was and how impressed they were with the tradition of Homecoming."
They were even more thrilled when their daughter was named the 2014 OSU Homecoming Queen.
"I was shocked when they said my name over the loud speaker. The entire court was so incredible and deserving. I'm so humbled and honored to be recognized and very excited to represent OSU for the next year. I fell in love with Homecoming my freshman year at OSU, so experiencing my last Homecoming as a senior in this way was like a dream."
Both of Scanlan's parents are coaches who instilled in her a solid work ethic, teaching her to never give up on accomplishing big dreams. "My mother is probably one of the most positive people I know. She always has a smile on her face, but also is extremely competitive; both things taught me a lot growing up as a coach's daughter."
She says her father's work ethic is only matched by his love for family. "I like to think that I have such a good relationship with my family because I was raised in that mindset that family is prioritized over everything," she says.
"I wouldn't be where I am today if it weren't for my parents. From the beginning, they told me they would support me in whatever college I wanted to attend and whatever career I chose to pursue. I'm so thankful for the open line of communication that has always been present between my parents and me. I feel very blessed in that aspect, and I love them so much," says Scanlan.
In addition to participating in various philanthropic activities both on and off campus, Scanlan has served in Business Student Council (vice president, professional chair and homecoming director); Pi Beta Phi sorority (chaplain, new member coordinator and assistant vice president of membership); Spears School Ambassadors (president and vice president of communications); Spears School Mentorship program; a Spears School scholar leader; FOCUS student leader; OSU Student Government Association (vice president and chief of staff, Fall 2011-Spring 2013), and Student Alumni Board (Spring 2012-Spring 2014).
Scanlan also was named a 2015 Outstanding Senior, one of only 12 seniors chosen by the OSU Alumni Association.
Scanlan has received several other honors, including membership in the Phi Kappa Phi Honor Society, Beta Gamma Sigma Honor Society and the OSU President's Honor Roll (2011-2014). She is also a ConocoPhillips SPIRIT Scholar, an Outstanding Greek Woman for 2011 and 2013, an Orange Book honoree and an OSU McKnight Leader Scholar.
"Erin has earned many accolades in her OSU career," says Jerry Rackley, executive in residence in the Department of Marketing. "I've seen Erin graciously accept these wonderful honors and remain very humble about them, not letting them change who she is. Erin is a giving, caring, compassionate person who plans to use her education and talents to serve others doing ministry work after she graduates. Although my role in her life has been as a teacher, I've learned much from her example as a servant-leader. What a difference she will make in this world!"