Spears Business COVID-19 Guide
We're all in this together.
How we're keeping you safe:
Furniture in public gathering areas is

rearranged/removed to meet the 6 ft social distancing guidelines.
Conference room capacity is reduced. Conference Rooms are considered public spaces and masks will be required.
Computer Lab

on the first floor will have reduced capacity and reduced hours.
Students and faculty are required to wear masks at all times during class.
Masks are available across the building if someone forgets a mask.

OSU is fogging/disinfecting all Business Building and general university classrooms nightly.
Social distancing will be observed in classrooms – students sit 6' apart from each other and at least 12' from instructor.
Assigned seats will be required to facilitate tracing, if it is necessary.
Students have entire Thanksgiving week off and

will not return to campus

. Dead week

will be virtual; and all final exams will be virtual.
There will be no common exams and no common exam time period.
Center and student organization events will

only take place virtually.
Know where you need to go
Be familar with signage and Spears Business' effort to social distance across the building and in classrooms.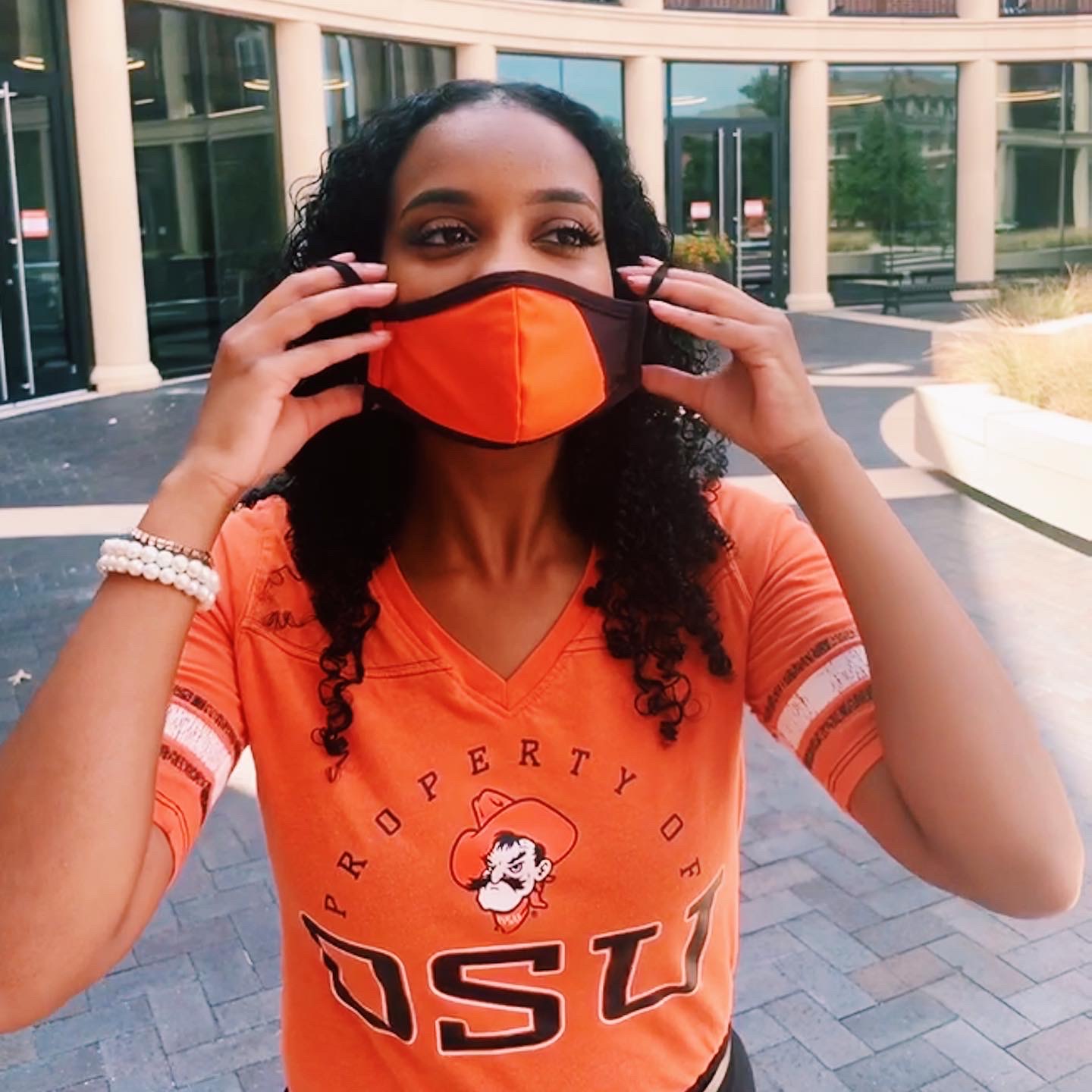 Cowboys Promise to Protect
Spears Business as well as the rest of Oklahoma State University is devoted to protecting our students, staff and faculty while school is in session. Everyone must be committed to staying informed and keeping yourself, colleagues, fellow students and professors safe.