National Veterans Entrepreneurship Program
"On the battlefield, the military pledges to leave no soldier behind. As a nation, let it be our pledge that when they return home, we leave no veteran behind."

-Dan Lipinski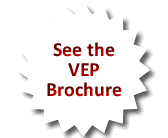 VEP Announcement
Phase 1/Online Pre-Course: January 18 – February 17, 2021
Phase 2/Residence Program: February 20 - April 25, 2021
Phase 3/Advising and Venture Development: June 1 - October 31, 2021
Application Deadline: December 4, 2020
Due to an overwhelming number of applications and national support for VEP, OSU VEP is proud to announce two additional consortium sites. VEP will now also be offered at the University of Tennessee at Chattanooga and University of Florida. Please visit their websites for more information about their program and schedule for their 2021 VEP classes.
The Veterans Entrepreneurship Program (VEP) offers cutting edge, experiential training in entrepreneurship and small business management to soldiers, sailors, airmen, members of the coast guard, and marines disabled as a result of their service. The intent of the VEP is to open the door to entrepreneurial opportunity and small business ownership to you, by developing your competencies in the many steps and activities associated with creating and sustaining an entrepreneurial venture, and also by helping you coordinate your efforts with programs and services for veterans and others with disabilities.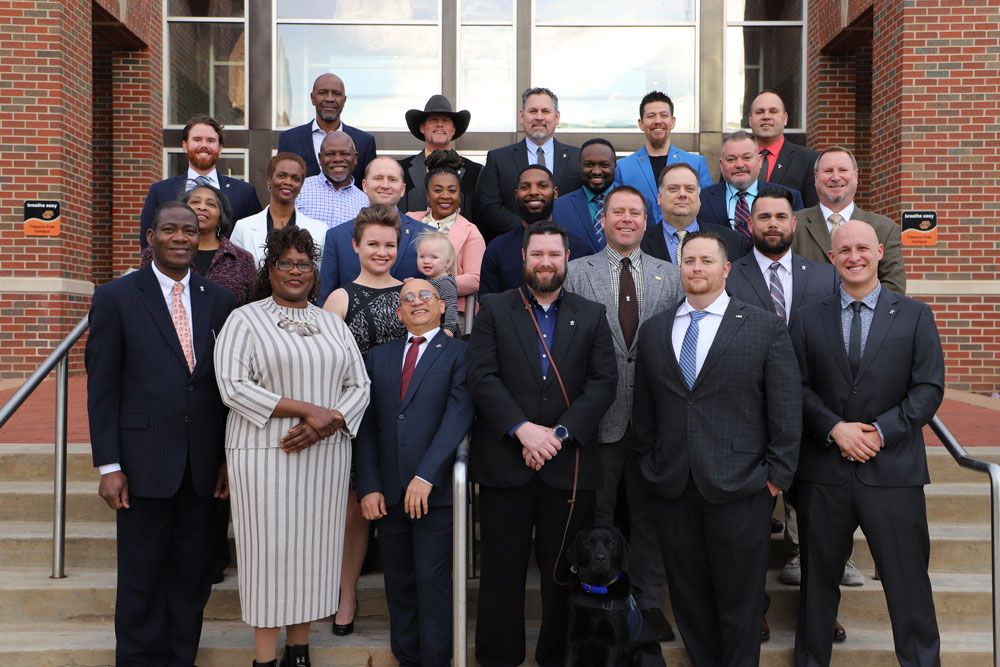 Like a military boot camp, this program is intense, rigorous, and challenging. Building upon key elements of OSU's comprehensive entrepreneurship curriculum, the program consists of a series of training modules designed to assist you in creating and growing businesses that can be profitable. A team of experienced faculty and successful entrepreneurs will work with you, providing a fun, interactive, and informative experience. They will introduce entrepreneurship ideas and concepts, and show how to apply them to your current or potential business. The VEP program is offered entirely free to qualified veterans accepted into the program. We cover the cost of the on-line courses, instructors, books, and materials that are part of the program.
"The VEP cannot be duplicated anywhere else. You have to attend VEP. It will add tremendous value to you, your business, and your future."

– Kyle McElhaney, 2016 VEP Delegate
"VEP has instructors come from around the United States. We're here to help you. A lot of us are in business so we bring you very practical experience. We've got a network that we're willing to share with you. We're not only here for you this week, we're here for you forever. Because there comes a certain point in your life where you'll need to call on us and we are here. That is the strength of the VEP program."

– Sue Malone, VEP Speaker & Mentor
"I attended the VEP class of 2015. What a life changing experience. I met veterans from all over the US, who became a part of my VEP family. We worked hard, we supported each other, and we are networking with each other. Wow, what and experience. I was so impressed by the commitment of your professors and the concern in which they each one of us. I have begun telling every female veteran as well as male veteran I can find about this wonderful program. I want to thank everyone involve in the process of this excellent program."

– GI Jane Addris, VEP 2015 Delegate
"VEP was a game changer for me. I learned a great deal about being an entrepreneur and met incredible veterans who are impacting society!
I am utilizing many skills learns at OSU for the future of my business. Just recently I spoke on resiliency at Fort Bragg and implemented my idea of having a person impacted by trauma leading the session. My idea would not have come to light had it not been for OSU's VEP program."

– John Register, VEP 2015 Delegate
"I just wanted to take a moment to say THANK YOU for all of the hard work that you put in to the VEP Program! My boyfriend, Greg Wilson, is attending this week and we just feel really blessed for him to have had this opportunity. I hope you all know that you are touching the lives of more than just the veterans themselves….it trickles down to the families as well! I can't express enough the gratitude that is felt for the program and for all of you who make this program possible! We spend a lot of time dealing with the frustrations that go along with other Veteran's programs…such as the VA….so for Greg to be apart of a program for veterans that really, really works….no hassles but rather genuine concern for and genuine interest in the veteran, is a nice change that is appreciated more than you know. Thank you so very much!!!"

– Tresa Crabtree, VEP 2012 Delegate
"I can only echo the sentiments of my classmates –this was an INCREDIBLE EXPERIENCE!!! We were treated with such grace and love from everyone who was involved with the program."

– Melinda Russell, medically retired Army Chaplain 2011 VEP Delegate
"This program game me more useful information in one week than my first six years of college. This ground-level, user-ready, experience-based training that gives the delegate a serious leg up in the business world, especially in the area of starting a business."

– Chris Redding 2011 VEP Delegate
"This was a tremendous experience for me, and I will utilize the information for many years in growing my businesses. You and your staff were outstanding and I can't remember ever have a better training experience."

– Winston E. Dixon, 2010 VEP Delegate
"Please give my best to all in the VEP – that was one of the best experiences in my life. While I had thought about and puttered with doing seminars, the VEP taught me the skills needed and provided a motivational push that got me from the left (cruising) lane (doing classes here at the Hospital) to the passing lane!"

– Joe Keary, VEP 2011 Delegate