In January 2016: School of Entrepreneurship and Riata Center Expanding to Tulsa
In January 2016, the School of Entrepreneurship will be expanding to Tulsa, OK in two ways. First, the Riata Center is a founding partner in 36 Degrees North. 36 Degrees North is an 11,000 square foot entrepreneurial hub being built in a tech-savvy and fashionable part of Tulsa. It will be a state-of-the-art entrepreneurially-focused facility fashioned after startup accelerators such as the Capital Factory in Austin, TX and 1871 in Chicago. The facility is being constructed by the George Kaiser Family Foundation, The Lobeck Taylor Foundation and the Tulsa Regional Chamber. OSU's main campus is located in Stillwater, OK, which is a relatively small college town. Tulsa, which is 65 miles to the east, has a metro area of 960,000. By expanding to Tulsa, we provide our students and alumni access to a larger critical mass of mentors, industry partners, and investors to help them with their business starts. As a bonus, 36 Degrees North will feature a full-calendar of activities that our students can take advantage of including 1 Million Cups, entrepreneurial bootcamps, Startup Weekends, pitch events and similar activities.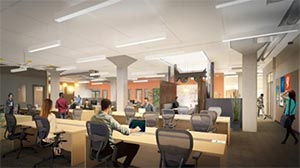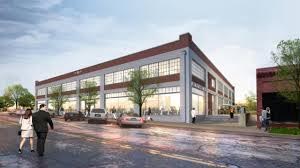 Artist Depiction of the Exterior and Interior of 36 Degrees North in Tulsa. Scheduled to open in January 2016.
New Location for Our Undergraduate Major
Also in January 2016, for the first time the School of Entrepreneurship's undergraduate major will be offered on the OSU-Tulsa campus. We will do this through a combination of teaching classes on the OSU-Tulsa campus, simulcasting classes from Stillwater to Tulsa, and offering classes online. This is an exciting expansion of our program and we are very much looking forward to including OSU-Tulsa students in all of our activities.