CRAIG SISNEROS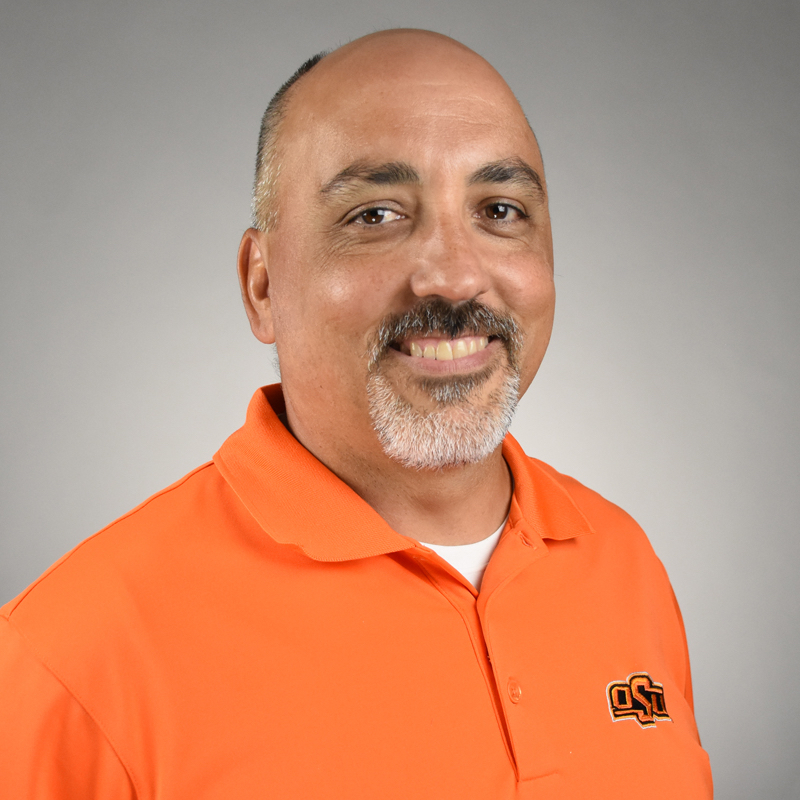 School of Accounting
Assistant Professor, Spears School of Business
397 BUSINESS BUILDING
STILLWATER, OK 74078-4011
Phone:
405-744-9718
craig.sisneros@okstate.edu
Biography
Dr. Sisneros serves as an assistant professor in the School of Accounting for the Spears School of Business at Oklahoma State University after holding visiting and/or assistant professor positions at University of Utah, Wichita State University, and University of Colorado Denver. His teaching experience includes financial and managerial accounting at the introductory and intermediate levels, financial statement analysis, and he looks forward to teaching in the Ph.D. program at OSU. He holds a Bachelor of Science degree in Accountancy (summa cum laude) from Metropolitan State College of Denver and a Ph.D. in Accountancy (Finance minor) from Arizona State University. His research projects include the market valuation of accounting earnings components, earnings manipulation, and the organizational choices of distressed companies with publications in The Accounting Review, Advances in Accounting, Review of Quantitative Finance and Accounting, and Accounting and Financial Control. Dr. Sisneros previously worked as a controller for Central City Opera House Association and the CCOHA Endowment Fund. He serves as a planning committee member for the PhD Project, as faculty advisor for Beta Alpha Psi- Chi Chapter at Oklahoma State, and as a member of the School of Accounting Ph.D. Program Committee among other activities. Past service positions include Beta Alpha Psi- Theta Sigma Chapter where he was named Outstanding Faculty Advisor in 2017, co-chair of the Minority Affairs Committee at CU Denver, treasurer and chair of the Education Committee for the Wichita Hispanic Chamber of Commerce, and executive director for the NABA Accounting Career Awareness Program at Wichita State. Dr. Sisneros and his wife, Greta, have two daughters, Sydnee and Danee. In addition to cheering on his daughters in sports and music, he enjoys golf, basketball, racquetball, camping, and other outdoor activities. In 2019, Dr. Sisneros was inducted into the PhD Project Hall of Fame recognizing his 20 years of service to the organization.
Education
Ph D, Arizona State University, Accounting, 2006
BS, Metropolitan State College of Denver, Accounting, 2000
Publications
William M, Cready, Thomas J. Lopez, Craig A. Sisneros, and Shane R. Stinson. "Empirical Implications of Incorrect Special Item Tax Rate Assumptions". Review of Accounting Studies (Forthcoming).
Craig A. Sisneros, Thomas J. Lopez, and Trevor Sorensen. (2020). "The market pricing of negative special items through time: an unintended consequence of regulation change?". North Brunswick, NJ: Review of Quantitative Finance and Accounting. (54), 2, 753-777. 0924-865X.
Craig Sisneros. (2018). "Evaluating pedagogy in educating business majors: an empirical analysis of teaching accounting without debits and credits". Accounting and Financial Control. (2), 1, 15-26. 2543-5485.
Craig A. Sisneros, Robert Gary, Jared Moore, and Bill Terando. (2016). "The Impact of Tax Rate Changes on Intercorporate Investment". Advances in Accounting. (34), September, 55-63.
Craig A. Sisneros, Dahlia Robinson, and Michael Robinson. (2012). "Board composition, outside director ownership, and bankruptcy outcomes.". Advances in Accounting. (28), December, 270-278.
Craig A. Sisneros, Bill Cready, and Tom Lopez. (2012). "Negative Special Items and Future Earnings: Expense Transfer or Real Improvements?". Accounting Review (The). (87), July, 1165-1195.
Bill Cready, Tom Lopez, and Craig A. Sisneros. (2010). "The Persistence and Market Valuation of Recurring Nonrecurring Items". Accounting Review (The). (85), Septetember, 1577-1615.
Academic, Military, and Professional Positions
Oklahoma State University, Assistant Professor, Spears School of Business, August 2018
University of Colorado Denver, Assistant Professor, 2011 - 2018
University of Colorado Denver, Visiting Assistant Professor, 2010 - 2011
Wichita State University, Assistant Professor, 2007 - 2010
University of Utah, Visiting Assistant Professor, 2006 - 2007
Arizona State University, Graduate Assistant, 2000 - 2006
Central City Opera House Association and CCOHA Endowment Fund, Controller, 1998 - 2000
Metropolitan State College of Denver, Adjunct Instructor, January 2000 - May 2000
Royal Crest Dairy, Plant Foreman, 1994 - 1998