BRYAN BROCKBANK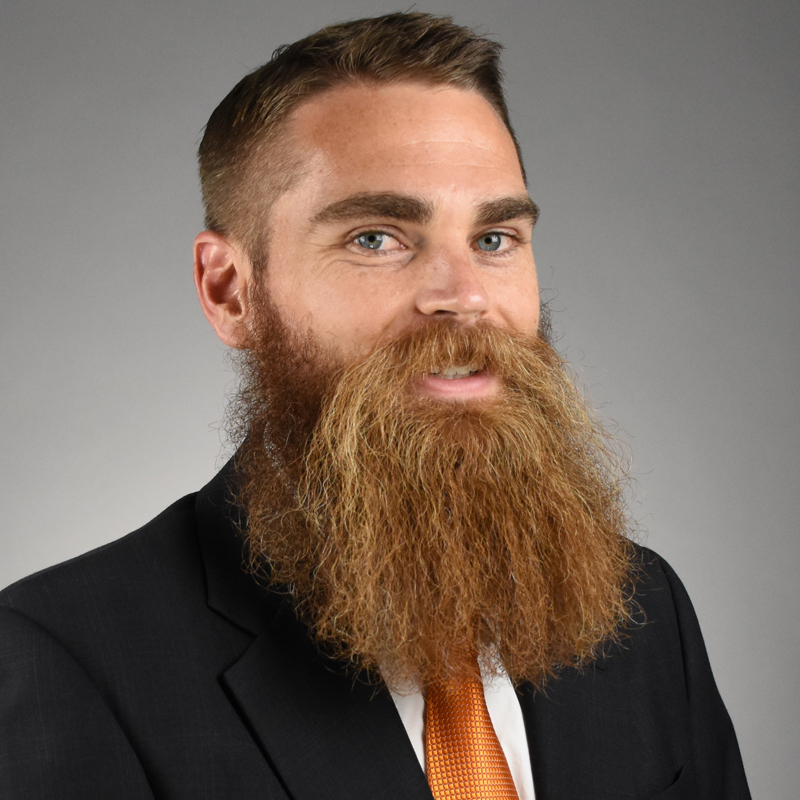 School of Accounting
Assistant Professor, Spears School of Business
321 BUSINESS BUILDING
STILLWATER, OK 74078
Phone:
405-744-8624
bryan.brockbank@okstate.edu
Biography
Bryan Brockbank joined the faculty at OSU as a visiting Assistant Professor after completing his PhD at the University of Oklahoma in 2017. He teaches financial accounting. His research interests include financial reporting disclosures, with a particular focus on non-GAAP reporting. Bryan received a bachelor's and Master's degree from Brigham Young University.
Education
Ph D, University of Oklahoma, Accounting, 2017
BS, Brigham Young University, Accounting, 2012
MS, Brigham Young University, Accounting, 2012
Publications
Herita T. Akamah, Bryan G. Brockbank, and Sydney Qing Shu. "Does Ex Ante Severance Pay Affect the Timeliness of Bad News Disclosure? The Role of Managerial Exit Costs". Journal of Accounting, Auditing and Finance (Forthcoming).
Bryan G. Brockbank and Karen Hennes. (2018). "Strategic Timing of 8-K Filings by Privately Owned Firms". Accounting Horizons. (32), 2, 163-182.
Academic, Military, and Professional Positions
Oklahoma State University, Assistant Professor, Spears School of Business, August 2018
Oklahoma State University, Visiting Assistant Professor, Spears School of Business, August 2017 - August 2018
University of Oklahoma, Graduate Assistant, 2012 - 2017
Courses Taught
ACCT 3103 (9 Semesters)
BHON 4990 (1 Semester)
ACCT 3104 (2 Semesters)
ACCT 2003 (4 Semesters)
ACCT 2103 (6 Semesters)
ACCT 5840 (1 Semester)
| Semester | Course | Section | Course Title |
| --- | --- | --- | --- |
| Fall 2021 | ACCT 3103 | 71276 | Intermediate Accounting I |
| Fall 2021 | BHON 4990 | 72635 | Business Honors Thesis |
| Spring 2021 | ACCT 3103 | 20010 | Intermediate Accounting I |
| Spring 2021 | ACCT 3103 | 20011 | Intermediate Accounting I |
| Spring 2021 | ACCT 3103 | 29365 | Intermediate Accounting I |
| Spring 2021 | ACCT 3103 | 30861 | Intermediate Accounting I |
| Spring 2021 | ACCT 3104 | 29258 | Intermediate Accounting I and Data Analysis |
| Spring 2021 | ACCT 3104 | 30871 | Intermediate Accounting I and Data Analysis |
| Spring 2020 | ACCT 3103 | 20014 | Intermediate Accounting I |
| Spring 2020 | ACCT 3103 | 20015 | Intermediate Accounting I |
| Fall 2019 | ACCT 3103 | 60027 | Intermediate Accounting I |
| Fall 2019 | ACCT 3103 | 60028 | Intermediate Accounting I |
| Spring 2019 | ACCT 2003 | 29832 | Survey of Accounting |
| Spring 2019 | ACCT 2003 | 31146 | Survey of Accounting |
| Fall 2018 | ACCT 2003 | 69683 | Survey of Accounting |
| Fall 2018 | ACCT 2003 | 69685 | Survey of Accounting |
| Summer 2018 | ACCT 2103 | 42185 | Financial Accounting |
| Spring 2018 | ACCT 2103 | 20009 | Financial Accounting |
| Spring 2018 | ACCT 2103 | 20010 | Financial Accounting |
| Spring 2018 | ACCT 5840 | 29277 | Research Perspectives in Accounting |
| Fall 2017 | ACCT 2103 | 60009 | Financial Accounting |
| Fall 2017 | ACCT 2103 | 60014 | Financial Accounting |
| Fall 2017 | ACCT 2103 | 67432 | Financial Accounting |