COREY BAHAM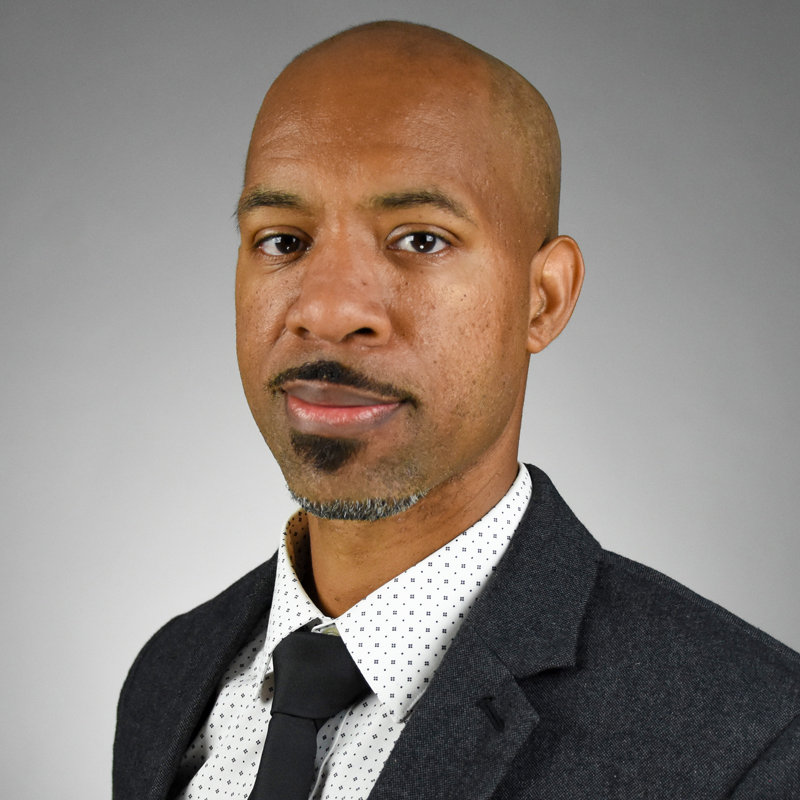 Department of Management Science & Information Systems
Assistant Professor, Spears School of Business
427 BUSINESS BUILDING
STILLWATER, OK 74078-4011
Phone:
405-744-1818
corey.baham@okstate.edu
Education
Ph D, Louisiana State University, Business Administration, 2016
MS, Southern University and A & M, Computer Science, 2011
BS, Louisiana State University, Information Systems and Decision Sciences, 2004
Publications
Corey W. Baham, Pankush Kalgotra, Forough Nasirpouri, and Ramesh Sharda. (2022). "Generational Differences in Handling Technology Interruptions: A Qualitative Study". European Journal of Information Systems.
Corey W. Baham and Obi Ogbanufe. (2022). "Examining the Use of Secure Authentication for Online Account Security: A Technology Threat Avoidance Theory Perspective". Information Systems Frontiers.
Ankita Srivastava, Corey W. Baham, Dursun Delen, and Jim Hess. (2022). "Technostress Among Physicians: Conceptualizing Stressful EHR Design Features". Washington, DC: The Conference on Health IT and Analytics (CHITA), Washington, DC.
C. Baham and R. Hirschheim. (2022). "Issues, Challenges, and a Proposed Theoretical Core of Agile Software Development Research". Information Systems Journal. (32), 1, 103-129.
A. Schwarz, C. Baham, and J. Davis. (2020). "Agile Scrum Implementation and Its Long-Term Impact on Organizations: An Investigation into Product Owner Practices in Scrum Implementations". Hershey, Pennsylvania: IGI Global. 268. 9781799848851.
C. Baham. (2019). "Implementing Scrum Wholesale in the Classroom". Journal of Information Systems Education . (30), 3, 141 - 159.
C. Baham, R. Hirschheim, A. Calderon, and V. Kisekka. (2017). "An Agile Methodology for the Disaster Recovery of Complex Systems Under Catastrophic Scenarios". Journal of Management Information Systems. (34), 3, 633 – 663.
C. Baham, A. Calderon, and R. Hirschheim. (2017). "Applying a Layered Approach to Disaster Recovery". Communications of the Association for Information Systems. (40), 12, 277 - 293.
C. Baham. (2016). "The Impact of Organizational Culture and Structure on the Routinization of Agile Software Development Methodologies". Americas Conference on Information Systems.
Academic, Military, and Professional Positions
Oklahoma State University, Assistant Professor, Spears School of Business, 2016
Louisiana State University, Graduate Assistant, 2014 - 2016
Courses Taught
MSIS 4003 (19 Semesters)
MSIS 4363 (7 Semesters)
MSIS 6333 (2 Semesters)
MSIS 5133 (1 Semester)
| Semester | Course | Section | Course Title |
| --- | --- | --- | --- |
| Fall 2022 | MSIS 4003 | 61495 | Systems Analysis and Design |
| Fall 2022 | MSIS 4003 | 71710 | Systems Analysis and Design |
| Fall 2022 | MSIS 4363 | 62419 | Advanced Application Development |
| Spring 2022 | MSIS 4003 | 21545 | Systems Analysis and Design |
| Spring 2022 | MSIS 4003 | 30712 | Systems Analysis and Design |
| Spring 2022 | MSIS 4363 | 25082 | Advanced Application Development |
| Fall 2021 | MSIS 4003 | 61705 | Systems Analysis and Design |
| Fall 2021 | MSIS 4363 | 62710 | Advanced Application Development |
| Spring 2021 | MSIS 4363 | 25863 | Advanced Application Development |
| Spring 2021 | MSIS 4363 | 31023 | Advanced Application Development |
| Spring 2021 | MSIS 6333 | 31364 | Overview of MSIS Research |
| Fall 2020 | MSIS 4003 | 61891 | Systems Analysis and Design |
| Fall 2020 | MSIS 4363 | 63040 | Advanced Application Development |
| Spring 2020 | MSIS 4003 | 22029 | Systems Analysis and Design |
| Spring 2020 | MSIS 4363 | 27716 | Advanced Application Development |
| Spring 2020 | MSIS 5133 | 27718 | Advanced Web Based Application Development |
| Fall 2019 | MSIS 4003 | 62248 | Systems Analysis and Design |
| Spring 2019 | MSIS 4003 | 22294 | Systems Analysis and Design |
| Spring 2019 | MSIS 6333 | 28439 | Overview of MSIS Research |
| Fall 2018 | MSIS 4003 | 62471 | Systems Analysis and Design |
| Fall 2018 | MSIS 4003 | 65590 | Systems Analysis and Design |
| Spring 2018 | MSIS 4003 | 22703 | Systems Analysis and Design |
| Spring 2018 | MSIS 4003 | 27057 | Systems Analysis and Design |
| Fall 2017 | MSIS 4003 | 62890 | Systems Analysis and Design |
| Fall 2017 | MSIS 4003 | 66559 | Systems Analysis and Design |
| Spring 2017 | MSIS 4003 | 23119 | Systems Analysis and Design |
| Spring 2017 | MSIS 4003 | 28081 | Systems Analysis and Design |
| Fall 2016 | MSIS 4003 | 63389 | Systems Analysis and Design |
| Fall 2016 | MSIS 4003 | 67620 | Systems Analysis and Design |