KAREN MAGUIRE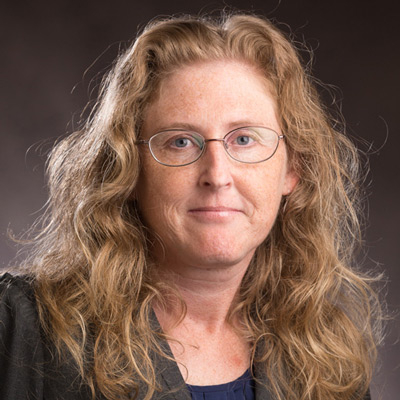 Department of Economics
Ast Prof
352 BUSINESS BUILDING
STILLWATER, OK 74078
Phone:
405-744-5112
karen.maguire@okstate.edu
Biography
Karen Maguire is an active researcher and teacher in the fields of Energy Economics, Environment and Resource Economics, and Regional Economics. Her primary research and teaching focus is on analyzing energy markets, particularly, how politics and policies affect both renewable and non-renewable energy development. Specific research topics that she has examined include the influence of state Renewable Portfolio Standards (RPS) on renewable electricity generating capacity and electricity prices and the effect of both state and federal politics on energy development. In addition, she is interested in interdisciplinary work at the intersection of Economics and Ecology, specifically focusing on the influence of energy development on wildlife outcomes.
Education
Ph D, University of Colorado, Boulder, Economics, 2011
MA, University of Colorado, Boulder, Economics, 2006
BA, Clark University, Biology, 1996
Publications
Karen Maguire, Arthur Santos Miranda, and John V Winters. "The Opioid Crisis in Appalachia: The Effect of Blue-Collar Employment". Applied Economics Letters (Forthcoming).
Mary Gade, Karen Maguire, and Francis N. Makamu. (2018). "Oklahoma Oil and Natural Gas Severance Taxes: A Comparative Analysis". Huntsville, Texas: Journal of Business Strategies.
Karen Maguire and Branton Wiederholt. (2018). "1889 Oklahoma Land Run: The Settlement of Payne County". Journal of Family History.
Karen Maguire and Kolawole Olaniyi. (2018). "Nigerian Electricity Market: Is the Future Bright? in Energy Policy: Perspectives, Challenges and Future Directions". Hauppauge, NY: Nova Science Publishers, Inc..
Karen Maguire and Abdul Munasib. (2018). "Electricity Price Increase in Texas. What is the Role of RPS?". Environmental and Resource Economics. (69), 2, 293-316.
Karen Maguire and John Winters. (2017). "Energy Boom and Gloom? Local Effects of Oil and Natural Gas Drilling on Subjective Well-Being". Growth and Change: A Journal of Urban and Regional Policy. (48), 4, 590-610.
Karen Maguire. (2017). ""The Economics of Climate Change" in The American Middle Class: An Economic Encyclopedia of Progress and Poverty". .
Karen Maguire and Abdul Munasib. (2016). "The Disparate Influence of State Renewable Portfolio Standards (RPS) on Renewable Electricity Generation Capacity". Land Economics.
Karen Maguire. (2016). "Drill Baby Drill? Political Influence on Federal Onshore Oil and Gas Leasing in the Western United States.". Economics of Governance. (17), 2, 131-164.
Karen Maguire. (2016). "What's Powering Wind? The Effect of U.S. State Renewable Energy Policies on Wind Capacity (1994-2012)". Applied Economics.
Karen Maguire. (2012). ""Prices or Politics? The Influence of Markets and Political Party Changes on Oil and Gas Development in the United States" ". Energy Economics. 34, 2013-2020.
Presentations
RGGI and CO2 Emissions: Was the first U.S. Cap and Trade Initiative Effective?
2018 Southern Economic Association Annual Meeting
Southern Economic Association
Washington DC - November 20 2018
Pecking Order? Oil and Natural Gas Development and Bird Species Richness on the High Plains of Colorado and Kansas
6th World Congress of Environmental and Resource Economists
Association of Environmental and Resource Economists
Gothenburg, Sweden - June 28 2018
Pecking Order? Energy Development and Bird Populations on the High Plains of Colorado and Kansas
Midwestern Economics Association
Association of Environmental and Resource Economists
Evanston, Illinois - March 23 2018
The Disparate Influence of State Renewable Portfolio Standards on U.S. Renewable Electricity Generation Capacity
Allied Social Science Association Annual Meeting
American Economic Association
San Francisco, CA - January 03 2016
Taxing Energy Development: The Effects of Severance Tax Incentives on Oil and Gas Drilling in Oklahoma
Annual Meeting - MVEA
Missouri Valley Economics Association
Kansas City, MO - October 2015
The Disparate Influence of State Renewable Portfolio Standards (RPS) on Renewable Electricity Generation Capacity
AAEA & WAEA Joint Annual Meeting
Agricultural and Applied Economics Association
San Francisco, CA - July 28 2015
What is the Impact of RPS on Wind Capacity? A Utility/Sector-Level Analysis (2001-2012)
Western Economics Association International 89th Annual Conference
Western Economics Association
Denver, CO - June 28 2014
Do Renewables Portfolio Standards Cause Electricity Price Increases? A Synthetic Control Analysis: Texas.
North American Regional Science Council Annual Meeting,
Atlanta, GA - November 2013
Energy Subsidies in the United States: Do They Reduce CO2 Emissions in the Electricity Market?,
Association of Environmental and Resource Economists 3rd Annual Meeting,
Calgary, Alberta Canada - June 2013
Do Renewables Portfolio Standards Cause Electricity Price Increases? A Synthetic Control Analysis: Texas.
Western Economics Association International 88th Annual Conference
Seattle, WA - June 2013
What's Powering Wind? The Role of Prices and Policies in Determining the Amount of Wind Energy Development in the United States (1994-2008)
University of Central Oklahoma Seminar Series
Oklahoma City, OK - April 2013
Energy Subsidies in the United States: Do They Reduce CO2 Emissions in the Electricity Market?
Southern Economic Association Meetings
New Orleans, LA - November 2012
Energy Subsidies in the United States: Do They Reduce CO2 Emissions in the Electricity Market?
United States Association of Energy Economists North American Conference
November 2012
Coal and Renewable Energy Subsidies in the United States: Do They Contribute to Pollution Abatement in the Electricity Market?
Western Economics Association International 87th Annual Meeting
San Francisco, CA - July 2 2012
What's Powering Wind? The Role of Prices and Policies in Determining the Amount of Wind Energy Development in the U.S.
Agricultural & Applied Economics Association
2011
OSU Economics Society Meeting
Economics Society
Oklahoma State University - September 27 2011
Awards and Honors
PERC Graduate Fellowship for work on "Institutions and Markets: Oil and Gas Drilling on Federal Lands." (2010)
Leslie Whittington Endowed Fellowship for Excellence in Economics (Outstanding Female American Graduate Student) (2008)
Academic, Military, and Professional Positions
Department of Economics and Legal Studies, Oklahoma State University, Assistant Professor, July 2011
Department of Economics, Colorado College, Visiting Instructor, October 2010 - May 2011
Department of Economics, University of Colorado, Boulder, Graduate Part-Time Instructor, January 2008 - May 2009
Department of Economics, University of Colorado, Boulder, Research and Teaching Assistant, January 2005 - December 2007
Courses Taught
ECON 2103 (15 Semesters)
ECON 3113 (8 Semesters)
ECON 4113 (8 Semesters)
ECON 5733 (5 Semesters)
ECON 3903 (3 Semesters)
ECON 5003 (2 Semesters)
BHON 4990 (2 Semesters)
ECON 4993 (1 Semester)
ECON 5010 (3 Semesters)
ECON 3010 (2 Semesters)
| Semester | Course | Section | Course Title |
| --- | --- | --- | --- |
| Spring 2020 | ECON 2103 | 20788 | Introduction to Microeconomics (S) |
| Spring 2020 | ECON 3113 | 20811 | Intermediate Microeconomics |
| Fall 2019 | ECON 3113 | 60902 | Intermediate Microeconomics |
| Fall 2019 | ECON 4113 | 60919 | Energy Economics: Traditional and Renewable Energy Markets |
| Fall 2019 | ECON 5733 | 67044 | Energy Economics: Traditional and Renewable Energy Markets |
| Spring 2019 | ECON 3113 | 20918 | Intermediate Microeconomics |
| Spring 2019 | ECON 3903 | 20938 | Economics of the Environment |
| Spring 2019 | ECON 5003 | 31030 | Research Report |
| Fall 2018 | BHON 4990 | 71424 | Business Honors Thesis |
| Fall 2018 | ECON 3113 | 60985 | Intermediate Microeconomics |
| Fall 2018 | ECON 4113 | 61002 | Energy Economics: Traditional and Renewable Energy Markets |
| Fall 2018 | ECON 5733 | 68196 | Energy Economics: Traditional and Renewable Energy Markets |
| Spring 2018 | ECON 2103 | 21036 | Introduction to Microeconomics (S) |
| Spring 2018 | ECON 3903 | 21093 | Economics of the Environment |
| Spring 2018 | ECON 4993 | 30435 | Economics Honors Thesis |
| Fall 2017 | ECON 3113 | 61134 | Intermediate Microeconomics |
| Fall 2017 | ECON 4113 | 61154 | Energy Economics: Traditional and Renewable Energy Markets |
| Fall 2017 | ECON 5733 | 69777 | Energy Economics: Traditional and Renewable Energy Markets |
| Spring 2017 | ECON 2103 | 21139 | Introduction to Microeconomics (S) |
| Spring 2017 | ECON 3903 | 21202 | Economics of the Environment |
| Fall 2016 | ECON 3113 | 61238 | Intermediate Microeconomics |
| Fall 2016 | ECON 4113 | 61265 | Energy Economics: Traditional and Renewable Energy Markets |
| Spring 2016 | BHON 4990 | 707 | BUSINESS HONORS THESIS |
| Spring 2016 | ECON 2103 | 11 | INTRO TO MICRO ECON |
| Spring 2016 | ECON 2103 | 7 | INTRO TO MICRO ECON |
| Fall 2015 | ECON 3113 | 2 | INTERMED MICROECON |
| Fall 2015 | ECON 4113 | 1 | ENERGY ECONOMICS |
| Fall 2015 | ECON 5010 | 353 | RES & INDEPENDENT STUD |
| Summer 2015 | ECON 3010 | 353 | SPEC TOPICS IN ECON |
| Spring 2015 | ECON 2103 | 11 | INTRO TO MICRO ECON |
| Spring 2015 | ECON 2103 | 7 | INTRO TO MICRO ECON |
| Fall 2014 | ECON 4113 | 1 | ENERGY ECONOMICS |
| Fall 2014 | ECON 5010 | 352 | ENERGY ECONOMICS |
| Fall 2014 | ECON 5733 | 1 | ENERGY ECONOMICS |
| Spring 2014 | ECON 2103 | 11 | INTRO TO MICRO ECON |
| Spring 2014 | ECON 2103 | 7 | INTRO TO MICRO ECON |
| Fall 2013 | ECON 3113 | 2 | INTERMED MICROECON |
| Fall 2013 | ECON 4113 | 1 | ENERGY ECONOMICS |
| Spring 2013 | ECON 2103 | 11 | INTRO TO MICRO ECON |
| Spring 2013 | ECON 2103 | 7 | INTRO TO MICRO ECON |
| Spring 2013 | ECON 3010 | 352 | SPEC TOPICS IN ECON |
| Spring 2013 | ECON 5003 | 360 | RESEARCH REPORT |
| Fall 2012 | ECON 4113 | 1 | ENERGY ECONOMICS |
| Fall 2012 | ECON 5010 | 352 | RES & INDEPENDENT STUD |
| Fall 2012 | ECON 5733 | 1 | ENERGY ECONOMICS |
| Spring 2012 | ECON 2103 | 11 | Introduction to Microeconomics |
| Spring 2012 | ECON 2103 | 7 | Introduction to Microeconomics |
| Fall 2011 | ECON 2103 | 11 | Introduction to Microeconomics |
| Fall 2011 | ECON 2103 | 12 | Introduction to Microeconomics |