TODD ARNOLD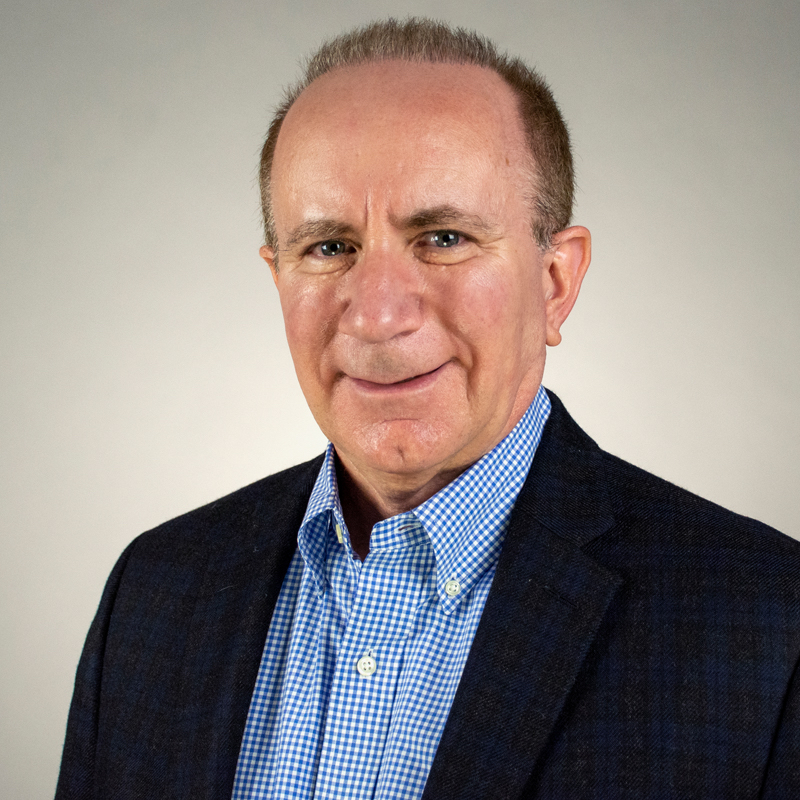 School of Marketing & International Business
Prof/Trennepohl Chair
316 NORTH HALL
TULSA, OK 74106
Phone:
918-594-8596
todd.arnold@okstate.edu
Biography
Todd J. Arnold (Ph.D., University of Missouri) is Raymond A. Young Chair and Professor of Marketing in the Spears School of Business at Oklahoma State University. His research interests lie broadly within the areas of retailing and retail management, sales management, and consumer involvement. His research has been published in several peer-reviewed journals and conference proceedings, including the Journal of Applied Psychology, the Journal of Consumer Research, the Journal of the Academy of Marketing Science, the Journal of Retailing, the Journal of Personal Selling and Sales Management, the Journal of Management, and the Journal of Organizational Behavior, among others. He has five times received the Spears School of Business Richard W. Poole Research Excellence Award. He serves on the editorial review board for the Journal of the Academy of Marketing Science, Journal of Retailing, Journal of Business Research and Journal of Marketing Theory and Practice. Todd???s teaching interests include marketing strategy and consumer behavior. He teaches a majority of his courses in the MBA program at Oklahoma State, and has received the Chandler-Frates & Reitz Graduate Teaching Excellence Award and MBA Teaching Award. In addition, Todd has taught marketing strategy in the Executive MBA Program for Zayed University in the United Arab Emirates.
Todd served as co-chair of the 2012 American Marketing Association Summer Educators' Conference.
Education
Ph D, University of Missouri-Columbia, Marketing, 2001
MBA, University of Wyoming-Laramie, 1994
BA, University of Texas-Austin, Finance, 1991
Publications
Amy Fehl, Todd Arnold, and Valerie Good. (2023). "Exploring the Drivers of B2B End User Engagement". Journal of Personal Selling and Sales Management (Forthcoming). (43), 3, 159-177.
Todd Arnold and Detelina Marinova. (2023). "Disrupting the Organizational Frontline". Journal of Service Research (Forthcoming). (26), 3, 303-309.
Steven Rayburn, Suzanne Makaram, Mayoor Mohan, and Todd Arnold. "Development and validation of a service captivity scale". Journal of Service Research (Forthcoming).
Jaewon Yoo, Jin Ho Jung, and Todd Arnold. "The Interactive Influence of Frontline Employee Motivational Orientation and Service Climate/Strength upon Employee Need Satisfaction and Performance". Journal of Service Research (Forthcoming).
Colleen McClure, Justin Lawrence, Todd Arnold, and Lisa Scheer. (2023). "The Opportunities and Costs of Highly Involved Organizational Buyers". Journal of the Academy of Marketing Science (Forthcoming). (51), 2, 480-501.
Howland Redding, IV, Todd Arnold, Justin M Lawrence, and John Stocker. "The Financial Performance of College-Town Residential Real Estate During a Bear Market". Real Estate Finance Journal (Forthcoming).
Gabriel Gazzoli, Siddeeq Shabazz, Todd Arnold, and Peter Kim. "Why Do Frontline Employees Speak Up on Behalf of Customers? The Influence of Supervisors versus Coworkers and Intrapersonal Factors". Journal of Business Research (Forthcoming).
Yen-Chun Chen, Todd Arnold, Ping-Yu Liu Liu, and Chun-Yao Huang. "Understanding the Role of Entrepreneurial Orientation in Creating Ambidextrous Competitive Advantage: A Comparative-Design, Longitudinal Study". European Journal of Marketing (Forthcoming).
Yen-Chun Chen and Todd Arnold. "Does Alliance Orientation Matter for New Product Success? An Empirical Study of Taiwanese Electronics Firm". European Journal of Marketing (Forthcoming).
Hillary Wiener, Josh L Wiener, and Todd Arnold. (2022). "Enhancing Perceived Product Value through Peripheral Product Anecdotes". European Journal of Marketing.
Angela Crawford, Casey Newmeyer, Jin Ho Jung, and Todd Arnold. (2022). "Frontline Employee Passion: A Multi-Study Conceptualization and Scale Development". Journal of Service Research.
Peter Chen, Todd Arnold, and Hsien-Tung Tsai. (2021). "Customer Involvement, Business Capabilities and New Product Performance". European Journal of Marketing.
Supavich Pengnate, Rathindra Sarathy, and Todd Arnold. (2021). "The Influence of the Centrality of Visual Website Aesthetics on Online User Responses: Measure Development and Empirical Investigation". Information Systems Frontiers. (23), 435-458. 1387-3326.
Jin Ho Jung, Jaewon Yoo, and Todd Arnold. (2021). "The Influence of a Retail Store Manager in Developing Frontline Employee Brand Relationship, Service Performance and Customer Loyalty". Journal of Business Research. (122), January, 362-372.
Simona Stan, Todd Arnold, Kenneth Evans, and Gregory McAmis. "Salesperson Socialization to the Consumption of Organizationally-Provided Support Services: Differences between High and Low Performing Salespeople". Journal of Marketing Theory and Practice. (29), 3, 271-288.
Jaewon Yoo and Todd Arnold. (2019). "Adaptive Selling and Employee Authenticity: A Customer's Perspective". European Journal of Marketing. (53), 11, 2397-2418.
Yen-Chun Chen, Todd Arnold, and Eric Tsai. (2019). "Customer Involvement and New Product Performance: The Mediating Role of Marketing and Technological Capabilities". AMA Summer Educators' Conference Proceedings (Forthcoming).
Jagdip Singh, Todd Arnold, Mike Brady, and Tom J. Brown. (2019). "Synergies at the Intersection of Retailing and Organizational Frontline Research". Journal of Retailing. (95), 2, 90-93.
Todd Arnold, Dhruv Grewal, Scott Motyka, Namwoon Kim, Arun Sharma, and Rajendra Srivistava. (2019). "Store Manager-Store Performance Relationship: A Research Note". Journal of Retailing. (95), 2, 144-155.
James Ted Matherly, Zachary Arens, and Todd Arnold. (2018). "Big Brands, Big Cities: How the Population Penalty Affects Common, Identity Relevant Brands in Densely Populated Areas". International Journal of Research in Marketing. (35), 1,
Maik Hammerschmidt, Hauke Wetzel, and Todd Arnold. (2018). "The Burden of Rank: The Impact of Preferred Supplier Status on Buyer Excessive Requests". Industrial Marketing Management. (71), May, 19-26.
Amy Fehl and Todd Arnold. (2018). "End Users and Engagement: An Empirical Investigation". New Orleans, LA: Proceedings of the American Marketing Association Winter Educators' Conference.
Todd Arnold and Yen-Chun Chen. (2017). "Paths to New Product Success: Exploring Impacts of Customer and Alliance Orientations". San Francisco, CA: Proceedings of the American Marketing Association Summer Educators' Conference.
Yen-Chun Chen, Pochien Li, Kenneth Evans, and Todd Arnold. (2017). "Interaction Orientation and Product Development Performance for Taiwanese Electronics Firms: The Mediating Role of Market-relating Capabilities". Journal of Product Innovation Management. (34), 1, 13-34.
Jin Ho Jung, Jaewon Yoo, and Todd Arnold. (2017). "Service Climate as a Moderator of the Effects of Customer-to-Customer Support and Service Quality". Journal of Service Research. (20), 4, 426-440.
Michael Brady, Todd Arnold, and . (2017). "Organizational Service Strategy". Journal of Academy of Marketing Science. (45), 6, 785-788.
Jagdip Singh, Michael Brady, Todd Arnold, and Tom J. Brown. (2017). "The Emergent Field of Organizational Frontlines". Journal of Service Research. (20), 3-11.
Zachary Arens, James Ted Matherly, and Todd Arnold. (2016). "Big Brands, Big Cities: How the Population Penalty Affects Common Brands in Densely Populated Areas". Berlin, Germany: Association for Consumer Research.
Amy Fehl and Todd Arnold. (2016). "Developing Relationship Quality between Supplier Firms and End-Users in B2B Environments: A Proposed Model and Related Outcomes". Atlanta, GA: American Marketing Association Summer Educators' Conference.
Devdeep Maity and Todd Arnold. (2016). "I Wish the Bears Were Bigger: The Role of Upward Counterfactuals on Perceptions of Ownership in a Participatory Setup". Orlando, FL: Academy of Marketing Science Annual Conference.
Jaewon Yoo and Todd Arnold. (2016). "The Influence of Social Support and Customer Participation upon Service Employee Emotional Labor: An Integrated Model". Journal of Service Research. (19), 1, 102-112.
Elten Briggs, Zhiyong Yhang, Tracy Harmon-Kizer, and Todd Arnold. (2016). "Examining the Influences of Retailer's Community Involvement Strategies on Consumer Evaluations and Behavioral Intentions: A Field Study". Journal of Marketing Theory and Practice.
Gregory McAmis, Kenneth Evans, and Todd Arnold. (2015). "Salesperson Directive Modification Behaviors: Measurement Development and Scale Validation". Journal of Personal Selling and Sales Management.
D. Bartholomew, Todd Arnold, and T. Landry. (2014). "Applying Brand and Social Identification Research to Consumer Participatory Experiences". American Collegiate Retailing Association Spring Conference. (spring),
J. Yoo and Todd Arnold. (2014). "Customer Orientation, Engagement, and Developing Positive Emotional Labor". Service Industries Journal. (34), Nov/Dec, 1272-1288.
Y. Chen, PC Li, and Todd Arnold. (2014). "How to Effectively Manage the Dark Side and Bright Side of Customer Participation in Salesperson Job-Related Outcomes". Indianapolis, IN: Academy of Marketing Science Annual Confernce. (May),
J. Yoo, Todd Arnold, and G. Frankwick. (2014). "Promoting Boundary-Spanning Behaviors among Service Personne". European Journal of Marketing. (48), 9/10, 1626-1647.
Todd Arnold, H. Wetzel, and M. Hammerschmidt. (2014). "Purchase Boost or Demand Excess? Desired and Undesired Consequences of Key Supplier Status". Columbia University, New York, NY: Thought Leadership on Sales Profession Conference. June,
Devdeep Maity and Todd Arnold. (2013). "An Empirical Study on Post-Participation Dissonance". Boston, MA: American Marketing Association Summer Educators' Conference.
Yen-Chun Chen, Po-Chien Li, and Todd Arnold. (2013). "Effects of Collaborative Communication on the Development of Market-Relating Capabilities and Relational Performance Metrics in Industrial Markets". Industrial Marketing Management. (42), Summer,
Todd Arnold and Devdeep Maity. (2013). "Search: An Expense or an Experience? Exploring the Influence of Search on Product Return Intentions". Psychology & Marketing. (30), 7,
Todd Arnold, Timothy D. Landry, Elten Briggs, and Tracy Suter. (2013). "The Effect of Retail Community through Retailer Performance of Community's Core Sociological Functions: An Empirical Study". Journal of Marketing Theory and Practice. (21), 3, 243-255.
Todd Arnold, Supavich Pengnate, and Rathindra Sarathy. (2013). "Centrality of Visual Aesthetics in the Online Context: An Assessment and Empirical Evidence". Las Vegas, NV: HCI International Conference.
Supavich Pengnate, Rathindra Sarathy, and Todd Arnold. (2013). "Centrality of visual aesthetics in the online context: an assessment and empirical evidence". Berlin: Human-Computer Interaction. Human-Centered Design Approaches, Methods, Tools, and Environments - Springer. 593-600. 978-3-642-39231-3.
Todd Arnold. (2013). "A Conceptual Study on Post-Participation Dissonance and Its Outcomes". American Marketing Association Winter Educators' Conference.
Jaewon Yoo, Todd Arnold, and Gary Frankwick. (2012). "Effects of Positive Customer-to-Customer Service Interaction". Journal of Business Research.
Simona Stan, Kenneth R Evans, Todd Arnold, and Gregory McAmis. (2012). "The Impact of Internal Support on Professional Service Provision and Performance". Journal of Personal Selling and Sales Management. (32), 4,
Supavich Pengnate, Rathindra Sarathy, and Todd Arnold. (2012). "Centrality of visual aesthetics in the online context: An assessment and empirical evidence". Las Vegas, NV: Proceedings of the 15th International Conference on Human-Computer Interaction.
Todd Arnold and Robert W Palmatier. (2011). "Channel Relationship Strategy". Boston MA: Handbook of Marketing Strategy: Edward Algar Publisher.
Todd Arnold, Eric Fang, and Rpbert W Palmatier. (2011). "The Effects of Customer Acquisition and Retention Orientations on a Retailer's Radical and Incremental Innovation Performance". Journal of the Academy of Marketing Science. (39), 2,
Todd Arnold, Darrell Bartholomew, and Marlys Mason. (2011). "Building Consumer Experiences in Brand Communities: Should Companies Focus on Brand Identification or Social Identification?". Austin, TX: American Marketing Association Winter Educators' Conference.
Todd Arnold, T.D. Landry, and C. Wood. (2010). "Affecting a Youth's Focus on Social Responsibility through Deliberate Anti-Consumption Activity". Journal of Marketing Theory and Practice. (18), 1,
Todd Arnold, T.D. Landry, L.K. Scheer, and S. Stan. (2009). "The Role of Network Ties and a Collective Work Environment in the Formation of Salesperson Distributive Fairness Judgments ". Journal of Personal Selling and Sales Management. (29), 1,
Todd Arnold, R. Palmatier, D. Grewal, and A. Sharma. (2009). "Understanding Retail Managers' Role in the Sale of Products Versus Services". Journal of Retailing. (85), 2,
Todd Arnold, Karen Flaherty, Kevin Voss, and John Mowen. (2009). "Role Stressors and Retail Performance: TOn the Moderating Role of Organizational Competitive Climate". Journal of Retailing. (85), 2, 194-205. 0022-4359.
P. Bloch, S. Commuri, and Todd Arnold. (2009). "The Origins of Involvement for the Enduringly Involved Consumer". Qualitative Market Research. (12), 1,
Craig Wallace, Bryan Edwards, Todd Arnold, Lance Frazier, and D.M. Finch. (2009). "Work Stressors, Role-Based Performance, and the Moderating Role of Organizational Support". Journal of Applied Psychology. (94), 1, 254-262.
Simona Stan, David M. Boush, Carmen Barb, and Todd Arnold. (2008). "Consumer Marketer-Motivating Behavior in a Transitioning Economy". Zagreb, Croatia: European Institute of Retail and Service Studies (EIRASS) International Conference.
R. Palmatier, L. Scheer, K. Evans, and Todd Arnold. (2008). "Achieving Relationship Marketing Effectiveness in Business-to-Business Exchanges". Journal of the Academy of Marketing Science. (36), 2,
Karen Flaherty, Todd Arnold, and S. Hunt. (2007). "The Influence of an Ideal Control System on Boundary-Spanner Performance and Championing". Journal of Personal Selling and Sales Management. (27), 3, 221-234.
C. Spell and Todd Arnold. (2007). "A Multi-Level Analysis of Organizational Justice Climate, Structure, and Psychological Distress". Journal of Management.
Todd Arnold and T.D. Landry. (2007). "Retail Online Assurances: Typology Development and Empirical Analysis". Journal of Marketing Theory and Practice.
Todd Arnold, Lance J. Frazier, Craig Wallace, and Brian D. Edwards. (2007). "The Relationship Between Challenge Stress and Performance: The Moderating Role of Perceived Organizational Support". Nashville, TN: Southern Management Association National Meeting.
Todd Arnold and C. Spell. (2007). "Organizational Injustice and Employee Distress: An Investigation of Justice and Mental Health". Journal of Organizational Behavior. (28), 6, 729.
Todd Arnold, Stan Simon, and Timothy D. Landry. (2007). "The Impact of Internal Support on Salespeople's Attitudes and Performance in a Professional Service Context". Missoula, MT: Western Academy of Management.
A. Arndt, Todd Arnold, and T.D. Landry. (2006). "The Effects of Polychronic-Orientation on Retail Employee Satisfaction and Turnover". Journal of Retailing. (81), 4,
Todd Arnold and C. Spell. (2006). "The Relative Importance of Distributive and Procedural Justice as Antecedents to Employee Benefits Satisfaction". Journal of Business & Psychology. (20), 4,
Todd Arnold and T.D. Landry. (2006). "Social Control in E-tailers' Consumer Ratings Systems as Evidence of Community Behavior in Online Shopping Environments: Theoretical and Managerial Implications". Orlando, FL: American Collegiate Retailing Association Conference.
Todd Arnold, T. Bell, S. Commuri, and P. Bloch. (2006). "The Effects of Enduring Product Involvement Upon Retail Salesperson Performance". Chicago, IL: American Marketing Association Summer Educators' Conference.
T.D. Landry, Todd Arnold, and Tracy Suter. (2006). "Theoretical Perspectives of Online Community: Managerial Insights and Research Agenda". Academy of Marketing Science Annual Conference.
T.D. Landry, Todd Arnold, and A. Arndt. (2005). "A Compendium of Sales-Related Literature in Customer Relationship Management: Processes and Technologies with Managerial Implications". Journal of Personal Selling and Sales Management. (25), 3, 231-251.
T.D. Landry, Todd Arnold, and J. Stark. (2005). "Retailer Community Embeddedness and Consumer Patronage". Journal of Retailing and Consumer Services. (12), 1, 65-72.
E. Briggs, C.M. Wood, T.D. D. Landry, and Todd Arnold. (2005). "Beyond Just Being There: An Examination of the Impact of Attitudes, Materialism, and Self-Esteem on the Quality of Helping Behaviors in Youth Volunteers". American Marketing Association Winter Educators' Conference.
P.W. Henderson, Todd Arnold, and A. McMakin. (2004). "Harvesting the Competitive Landscape". Industrial Paint and Powder.
Todd Arnold and C. Spell. (2004). "Closed Organizational Culture and the Relationship Between Justice and Benefits Satisfaction". Academy of Management Annual Conference.
Todd Arnold, T.D. Landry, and J.K. Reynolds. (2004). "A Typology of Retail Assurances: Implications for Managers and Ideas for Future Research". Academy of Marketing Science Annual Conference.
P.W. Henderson, Todd Arnold, and A. McMakin. (2003). "Assess Your Competitors to Find Valuable Business Opportunities". Chemistry & Industry. (22), 14.
Todd Arnold, P. Bloch, and F. Brunel. (2003). "Development and Validation of the Centrality of Visual Product Aesthetics and its Underlying Dimensions". Society for Consumer Psychology Conference Proceedings.
P.W. Henderson, Todd Arnold, and A. McMakin. (2003). "Business Opportunities with In-Depth Interviews". Chemistry & Industry. (13), 13.
P.W. Henderson, Todd Arnold, and A. McMakin. (2003). "Targeting the Right Business Opportunities". Chemistry & Industry. (9), 10.
P.H. Bloch, F.F. Brunel, and Todd Arnold. (2003). "Individual Differences in the Centrality of Visual Product Aesthetics: Concept and Measurement". Journal of Consumer Research. (29), 551-565.
T.D. Landry, Todd Arnold, and J. Stark. (2003). "Community Embeddedness and Retailer Patronage: A Sociologically-Based Conceptual Framework and Initial Inquiry". American Collegiate Retailing Association Conference.
K. Evans, Todd Arnold, and J. Grant. (1999). "Combining Service and Sales at the Point of Customer Contact: A Retail Banking Example". Journal of Service Research. (2), August,
Editorial and Review Activities
Journal of Service Research
Associate Editor
June 1 2021
Journal of Product Innovation Management
Editorial Board Member
April 1 2021
Journal of Product Innovation Management
Editorial Board Member
January 2020
European Journal of Marketing
Associate Editor
June 1 2019
European Journal of Marketing
Associate Editor
January 2018
Journal of Business Research
Editorial Board Member
January 2017
Journal of Service Research
Associate Editor
January 2016
Journal of Business Research
Editorial Board Member
July 01 2015
Journal of the Academy of Marketing Science
Editorial Board Member
July 2015
Journal of the Academy of Marketing Science
Editorial Board Member
January 2015
Journal of Retailing
Editorial Board Member
June 2010
Journal of Marketing Theory and Practice
Editorial Board Member
May 2010
Journal of Retaling
Editorial Board Member
January 2009
Journal of Marketing
Ad Hoc Reviewer
May 2007
International Journal of Research in Marketing / European Journal of Marketing / Journal of International Marketing
Ad Hoc Reviewer
2013
Journal of Marketing / Journal of the Academy of Marketing Science
Ad Hoc Reviewer
2013
Invited Manuscript Reviewer
2005 - 2006
Journal of the Academy of Marketing Science
Ad Hoc Reviewer
May 2006
Invited Manuscript Reviewer
2004 - 2005
International Journal of Research in Marketing
Ad Hoc Reviewer
August 2005
Invited Manuscript Reviewer
2000 - 2004
Invited Manuscript Reviewer
January 2003 - December 2003
Awards and Honors
Outstanding Faculty Award (2014)
Outstanding Stillwater Faculty Teaching Excellence Award (2014)
Regents Distinguished Research Award (2012)
Outstanding Reviewer Award (2011)
Regents Distinguished Research Award (2011)
Regents Distinguished Research Award (2010)
Chandler-Frates & Reitz Teaching Excellence Award (2009)
Poole Research Excellence Award (2009)
Poole Research Excellence Award (2008)
Outstanding Instructor (2005)
Outstanding Instructor (2004)
Academic, Military, and Professional Positions
Eckerd Drug Corporation, Store Manager,
NCR Corporation, Financial Analyst,
Pitney-Bowes Corporation, Salesperson,
Department of Marketing, Oklahoma State University, Raymond A. Young Chair and Professor of Marketing, July 2016
Skin Ambitions Medical Spa, Owner, 2014
Department of Marketing, Oklahoma State University, Raymond A. Young Chair and Associate Professor of Marketing, September 2011 - June 2016
Department of Marketing, Oklahoma State University, Associate Professor, July 1 2009 - June 2016
Department of Marketing, Oklahoma State University, Assistant Professor, July 2004 - June 2009
Department of Marketing, Washington State University, Assistant Professor, August 2001 - June 2004
University of Missouri - Columbia, Graduate Assistant/Instructor, August 1996 - August 2001