KEN EASTMAN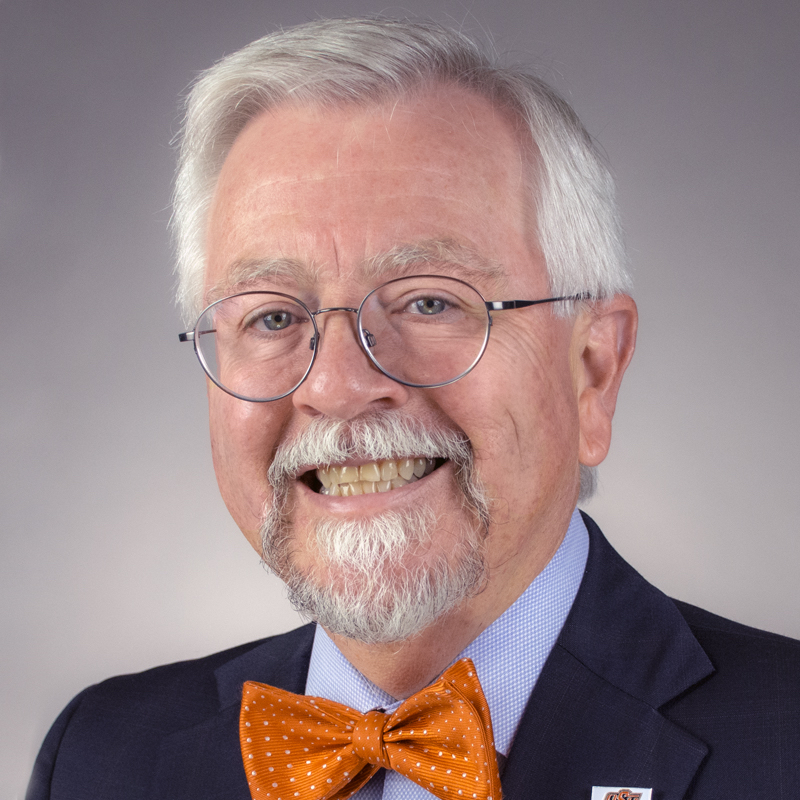 Spears School of Business
Dean, Spears School of Business
Norman and Suzanne Myers Chair
Richard W. Poole Professor
Professor, Department of Management
370 BUSINESS BUILDING
STILLWATER, OK 74078-4011
Phone:
405-744-5075
ken.eastman@okstate.edu
Education
Ph D, University of Nebraska Lincoln, Organizational Behavior, 1990
MS, Iowa State University, Management, 1985
BBA, Iowa State University, Management, 1982
Other, Iowa Central Community College, Broadcasting/Liberal Arts, 1980
Publications
Ken K Eastman and B. Pawar. (2005). ""An Integrative View of and a Common Conceptual Space for Employee Extra-Role Behaviors," in A Handbook on Organizational Citizenship Behavior: A Review of "Good Soldier" Activity in Organizations". New York, NY: Nova Science Publishing. 25-46. 1-59454-106-X.
Editorial and Review Activities
Foreign Trade Review
Editorial Board Member
2001 - 2004
Awards and Honors
School of International Studies Faculty Excellence Award (2011)
Richard W. Poole Faculty Outreach Excellence Award (2009)
UCEA Great Plains Region Excellence in Teaching Award (2009)
Greiner Graduate Teaching Award (2004)
Greiner Graduate Teaching Award (2004)
University Extension Faculty Excellence Award (1999)
Regents Distinguished Teaching Award (1995)
Chandler-Frates & Reitz Teaching Award (1994)
Academic, Military, and Professional Positions
Oklahoma State University, Dean, Spears School of Business, July 2014
Oklahoma State University, Norman and Suzanne Myers Chair, June 2014
Oklahoma State University, Richard W. Poole Professor, June 2014
Oklahoma State University, Professor, Department of Management, 2014
Department of Management, Oklahoma State University, Associate Professor, July 1995 - 2014
Spears School of Business, Oklahoma State University, Interim Dean, July 2013 - June 2014
Department of Management, Oklahoma State University, Department Head, 2003 - June 2013
MBA Program, Oklahoma State University, Director, 1999 - 2003
Department of Management, Oklahoma State University, Acting Department Head, December 2002 - March 2003
Department of Management, Oklahoma State University, Assistant Professor, August 1989 - July 1995
Courses Taught
BADM 3090 (22 Semesters)
BADM 4093 (1 Semester)
MGMT 4533 (10 Semesters)
BADM 6000 (14 Semesters)
BHON 4990 (3 Semesters)
MGMT 3013 (11 Semesters)
MGMT 4021 (8 Semesters)
MGMT 5021 (9 Semesters)
BHON 4063 (1 Semester)
MGMT 4850 (22 Semesters)
MGMT 4750 (1 Semester)
MGMT 5750 (1 Semester)
MGMT 5123 (1 Semester)
MGMT 4650 (9 Semesters)
MGMT 5113 (8 Semesters)
BADM 4050 (2 Semesters)
BADM 4010 (6 Semesters)
MBA 5500 (3 Semesters)
MGMT 5610 (1 Semester)
| Semester | Course | Section | Course Title |
| --- | --- | --- | --- |
| Spring 2016 | BADM 3090 | 351 | STUDY ABROAD |
| Fall 2015 | BADM 3090 | 351 | STUDY ABROAD |
| Spring 2015 | BADM 3090 | 351 | STUDY ABROAD |
| Fall 2014 | BADM 3090 | 351 | STUDY ABROAD |
| Summer 2014 | BADM 4093 | 616 | BUS IMPACTS: UNITED KINGDOM |
| Summer 2014 | MGMT 4533 | 606 | LEADERSHIP DYNAMICS |
| Spring 2014 | BADM 3090 | 351 | STUDY ABROAD |
| Fall 2013 | BADM 3090 | 351 | STUDY ABROAD |
| Spring 2013 | BADM 3090 | 351 | STUDY ABROAD |
| Spring 2013 | BADM 6000 | 359 | RESEARCH AND THESIS |
| Spring 2013 | BHON 4990 | 705 | BUSINESS HONORS THESIS |
| Spring 2013 | MGMT 3013 | 503 | FUNDAMENTALS OF MANAGEMENT |
| Spring 2013 | MGMT 4021 | 503 | MANAGING PROFESSIONAL RELATION |
| Spring 2013 | MGMT 4533 | 1 | LEADERSHIP DYNAMICS |
| Spring 2013 | MGMT 5021 | 503 | MANAGING PROFESSIONAL RELATION |
| Fall 2012 | BADM 3090 | 351 | STUDY ABROAD |
| Fall 2012 | BADM 6000 | 359 | RESEARCH AND THESIS |
| Fall 2012 | BHON 4063 | 701 | TOPICS IN CONTEMP BUS |
| Fall 2012 | MGMT 3013 | 503 | FUNDAMENTALS OF MANAGEMENT |
| Fall 2012 | MGMT 4021 | 503 | MANAGING PROFESSIONAL RELATION |
| Fall 2012 | MGMT 5021 | 503 | MANAGING PROFESSIONAL RELATION |
| Summer 2012 | BADM 6000 | 241 | RESEARCH AND THESIS |
| Summer 2012 | BADM 6000 | 352 | RESEARCH AND THESIS |
| Summer 2012 | MGMT 3013 | 503 | FUNDAMENTALS OF MANAGEMENT |
| Summer 2012 | MGMT 4021 | 503 | MANAGING PROFESSIONAL RELATION |
| Summer 2012 | MGMT 5021 | 503 | MANAGING PROFESSIONAL RELATION |
| Spring 2012 | BADM 3090 | 351 | Study Abroad |
| Spring 2012 | BADM 6000 | 359 | Research & Thesis |
| Spring 2012 | MGMT 4021 | 503 | Managing Professional Relationships |
| Spring 2012 | MGMT 4533 | 1 | Leadership Dynamics |
| Spring 2012 | MGMT 4850 | 351 | Applied Leadership Studies |
| Spring 2012 | MGMT 4850 | 354 | Applied Leadership Studies |
| Spring 2012 | MGMT 5021 | 503 | Managing Professional Relationships |
| Fall 2011 | BADM 3090 | 351 | Study Abroad |
| Fall 2011 | BADM 6000 | 359 | Research and Thesis |
| Fall 2011 | MGMT 4021 | 503 | Managing Professional Relationships |
| Fall 2011 | MGMT 4533 | 1 | Leadership Dynamics |
| Fall 2011 | MGMT 4850 | 351 | Applied Leadership Studies |
| Fall 2011 | MGMT 5021 | 503 | Managing Professional Relationships |
| Fall 2011 | MGMT 5021 | 503 | Managing Professional Relationships |
| Summer 2011 | BADM 6000 | 352 | Research and Thesis |
| Summer 2011 | MGMT 3013 | 503 | Fundamentals of Management |
| Summer 2011 | MGMT 4021 | 503 | Managing Professional Relationships |
| Summer 2011 | MGMT 4750 | 606 | International Leadership Experience |
| Summer 2011 | MGMT 5021 | 503 | Managing Professional Relationships |
| Summer 2011 | MGMT 5750 | 606 | International Leadership Experience |
| Spring 2011 | BADM 3090 | 351 | Study Abroad |
| Spring 2011 | BADM 6000 | 359 | Research and Thesis |
| Spring 2011 | MGMT 3013 | 503 | Fundamentals of Management |
| Spring 2011 | MGMT 4021 | 503 | Managing Professional Relationships |
| Spring 2011 | MGMT 4533 | 1 | Leadership Dynamics |
| Spring 2011 | MGMT 5021 | 503 | Managing Professional Relationships |
| Spring 2011 | MGMT 5123 | 2 | Contemporary Management Topics |
| Fall 2010 | BADM 3090 | 351 | Study Abroad |
| Fall 2010 | BADM 6000 | 359 | Research and Thesis |
| Fall 2010 | MGMT 3013 | 503 | Fundamentals of Management |
| Fall 2010 | MGMT 4021 | 503 | Managing Professional Relationships |
| Fall 2010 | MGMT 4533 | 1 | Leadership Dynamics |
| Fall 2010 | MGMT 4850 | 351 | Applied Leadership Studies |
| Fall 2010 | MGMT 5021 | 503 | Managing Professional Relationships |
| Summer 2010 | BADM 6000 | 241 | Research and Thesis |
| Summer 2010 | BADM 6000 | 352 | Research and Thesis |
| Summer 2010 | MGMT 3013 | 603 | Fundamentals of Management |
| Spring 2010 | BADM 3090 | 351 | Study Abroad |
| Spring 2010 | MGMT 3013 | 603 | Fundamentals of Management |
| Spring 2010 | MGMT 4650 | 613 | Leadership Issues |
| Spring 2010 | MGMT 4850 | 351 | Applied Leadership Studies |
| Spring 2010 | MGMT 5113 | 1 | Management and Organization Theory |
| Fall 2009 | BADM 3090 | 351 | Study Abroad |
| Fall 2009 | MGMT 4650 | 613 | Leadership Issues |
| Fall 2009 | MGMT 4850 | 351 | Applied Leadership Studies |
| Fall 2009 | MGMT 4850 | 801 | Applied Leadership Studies |
| Fall 2009 | MGMT 5113 | 1 | Management and Organization Theory |
| Summer 2009 | BADM 4050 | 352 | Business Colloquium |
| Summer 2009 | MGMT 4650 | 603 | Leadership Issues |
| Summer 2009 | MGMT 4850 | 241 | Applied Leadership Studies |
| Summer 2009 | MGMT 4850 | 351 | Applied Leadership Studies |
| Spring 2009 | BADM 3090 | 351 | Study Abroad |
| Spring 2009 | BADM 4010 | 353 | Business Projects |
| Spring 2009 | MGMT 3013 | 603 | Fundamentals of Management |
| Spring 2009 | MGMT 3013 | 604 | Fundamentals of Management |
| Spring 2009 | MGMT 4650 | 603 | Leadership Issues |
| Spring 2009 | MGMT 4850 | 351 | Applied Leadership Studies |
| Spring 2009 | MGMT 5113 | 1 | Management and Organization Theory |
| Spring 2009 | MGMT 5113 | 2 | Management and Organization Theory |
| Spring 2009 | MGMT 5113 | 3 | Management and Organization Theory |
| Fall 2008 | BADM 3090 | 351 | Study Abroad |
| Fall 2008 | MGMT 3013 | 2 | Fundamentals of Management |
| Fall 2008 | MGMT 4650 | 603 | Leadership Issues |
| Fall 2008 | MGMT 4850 | 351 | Applied Leadership Studies |
| Summer 2008 | BADM 4010 | 356 | Business Projects |
| Summer 2008 | BADM 4050 | 352 | Business Colloquium |
| Summer 2008 | MGMT 4850 | 241 | Applied Leadership Studies |
| Summer 2008 | MGMT 4850 | 351 | Applied Leadership Studies |
| Spring 2008 | BADM 3090 | 351 | Study Abroad |
| Spring 2008 | MGMT 4650 | 351 | Leadership Issues |
| Spring 2008 | MGMT 4650 | 605 | Leadership Issues |
| Spring 2008 | MGMT 4850 | 351 | Applied Leadership Studies |
| Spring 2008 | MGMT 5113 | 001 | Management and Organization Theory |
| Fall 2007 | BADM 3090 | 351 | Study Abroad |
| Fall 2007 | MGMT 4533 | 1 | Leadership Dynamics |
| Fall 2007 | MGMT 4533 | 600 | Leadership Dynamics |
| Fall 2007 | MGMT 4650 | 605 | Leadership Issues |
| Fall 2007 | MGMT 4850 | 351 | Applied Leadership Studies |
| Summer 2007 | MGMT 4850 | 241 | Applied Leadership Studies |
| Summer 2007 | MGMT 4850 | 351 | Applied Leadership Studies |
| Spring 2007 | BADM 3090 | 351 | Study Abroad |
| Spring 2007 | BADM 4010 | 821 | Business Projects |
| Spring 2007 | MBA 5500 | 821 | Interdisciplinary Inquiry in Business Administration |
| Spring 2007 | MGMT 4533 | 1 | Leadership Dynamics |
| Spring 2007 | MGMT 4650 | 351 | Leadership Issues |
| Spring 2007 | MGMT 4850 | 351 | Applied Leadership Studies |
| Fall 2006 | BADM 3090 | 351 | Study Abroad |
| Fall 2006 | BADM 4010 | 354 | Business Projects |
| Fall 2006 | BHON 4990 | 702 | Business Honors Thesis |
| Fall 2006 | MGMT 4533 | 1 | Leadership Dynamics |
| Fall 2006 | MGMT 4850 | 351 | Applied Leadership Studies |
| Summer 2006 | BADM 6000 | 352 | Research and Thesis |
| Summer 2006 | MGMT 4850 | 351 | Applied Leadership Studies |
| Spring 2006 | BADM 3090 | 351 | Study Abroad |
| Spring 2006 | BADM 4010 | 353 | Business Projects |
| Spring 2006 | BADM 6000 | 359 | Research and Thesis |
| Spring 2006 | MBA 5500 | 600 | Interdisciplinary Inquiry in Business Administration |
| Spring 2006 | MBA 5500 | 821 | Interdisciplinary Inquiry in Business Administration |
| Spring 2006 | MGMT 4850 | 351 | Applied Leadership Studies |
| Spring 2006 | MGMT 5113 | 1 | Management and Organization Theory |
| Spring 2006 | MGMT 5610 | 351 | Advanced Entrepreneurship Practicum |
| Fall 2005 | BADM 3090 | 351 | STUDY ABROAD |
| Fall 2005 | BADM 4010 | 821 | MANAGING ORGAN POLITICS & CAREER |
| Fall 2005 | BADM 6000 | 359 | RESEARCH AND THESIS |
| Fall 2005 | BHON 4990 | 702 | BUSINESS HONORS THESIS |
| Fall 2005 | MGMT 4850 | 351 | APPLIED LDRSHP STUDIES |
| Fall 2005 | MGMT 5113 | 1 | MGMT & ORG THRY |
Non-Credit Instruction Taught
SSB/OU, May 10 2021
SSB, September 17 2019
OK DEQ, August 29 2019
SSB/OU, July 25 2019
Chesapeake Energy, June 4 2019
Unit Corp., April 23 2019
City of Stillwater, March 5 2019
Chickasaw Communication Certificate: Generations/Business Relationships, October 30 2018
UCPC: Accountability at Work, October 10 2018
Chickasaw Institute: DiSCover Your Leadership Strengths, October 9 2018
Certificate for Emerging Leaders in Manufacturing: From Traditionals to Generation Z, October 4 2018
Ascent Resources: From Traditionals to Generation Z, October 2 2018
Management Certificate: From Traditionals to Generation Z, August 29 2018
Young President's Organization: Good to Great, August 9 2018
Executive Education Partnership, July 23 2018
Executive Development Prgm for State Officials: DiSCover, July 16 2018
Oklahoma Department of Environmental Quality: Managing Business Relationships & Careers, June 28 2018
High Potential Leaders: Using Your Talents to Lift Performance, June 27 2018
Chickasaw Communication Certificate: Traditionals to GenZ/MG Bus Relationships, May 1 2018
Oklahoma Real Estate Commission: Traditionals to GenZ, April 20 2018
Ascent Resources: DiScover your Leadership Strengths, April 19 2018
Ascent Resources: DiScover your Leadership Strengths, Session II, April 19 2018
Chickasaw Institute: Executive Development Program: DiSC/Communication, April 10 2018
Ascent Resources: Shifting Gears From Managing to Leading, March 15 2018
Ascent Resources: DiScover your Leadership Strengths, January 30 2018
Sentinel Transporation: Shifting Gears From Managing to Leading, January 30 2018
CMED Conference: From Traditionals to Millenials, November 18 2017
Anadarko Petroleum: Good to Great/Generations, November 16 2017
The Boeing Company: Shifting Gears, From Management to Leadership, November 15 2017
Chickasaw Institute: Entitlement/DiSC, October 12 2017
Farm Credit: Generations, August 10 2017
Assoc of Public Treasurers: From Traditionals to Millennials, July 24 2017
Chickasaw Institute: Executive Development Program-Entitlement/Storytelling/DiSC, April 12 2017
One Gas: Communication Certificate - Generations, November 8 2016
Oklahoma Teachers Retirement: From Traditionals to Millennials, September 29 2016
OHCA: Generations, September 16 2016
Emerging Energy Leaders, August 20 2016 - August 23 2016
The Exec Development Prgm for State Officials, July 18 2016 - July 22 2016
Oklahoma City Chamber - Generations in the Workplace, June 29 2016
Business Engagement Series for Thought Leaders (BEST Leaders) - Traditionals to Mellenials/Acco, June 1 2016
CEAT Leadership Initiative, Oklahoma State University, March 23 2016
Municipal Clerks and Treasurers: Leading Generations at Work, October 20 2015
Young Professional of Stillwater, October 14 2015
Emerging Energy Leaders: Building Relationships & Organizational Development, October 7 2015 - October 8 2015
OHCA: Shifting Gears from Managing to Leading, September 3 2015
Oklahoma State Dept of Health: Shifting Gears from Managing to Leading, August 26 2015
InterWorks: Shifting Gears from Managing to Leading, August 10 2015
Emerging Energy Leaders: Individual Development, August 5 2015
Governor's Exec Development Prgm, July 29 2015
Executive Education Partnership, July 23 2015
PDC: From Traditionals to Generation Z: Leading Generations at Worl, July 14 2015
Oklahoma Public Human Resources Association: Traditionals to Generation Z, June 26 2015
Oklahoma State Auditor's Office: Performance Management, June 25 2015
Anadarko Petroleum: Millenials/Good to Great, May 27 2015
Anadarko Petroleum: Millenials/Good to Great, May 21 2015
Oklahoma Economic Outlook Conference - OKC, May 20 2015
Oklahoma Economic Outlook Conference - Tulsa, May 19 2015
Sulzer Chemtech: Millenials and Succession Planning, May 13 2015
Sulzer Chemtech: Millenials and Succession Planning, May 7 2015
Workforce Oklahoma: Traditionals & Millennials, April 24 2015
Oklahoma Economic Outlook Conference, December 2 2014
Accounting & Financial Reporting Conference, November 21 2014
Anadarko Petroleum: Using Our Talents to Lift Performance, October 21 2014
OKla Dept of Transportation: Good to Great, October 15 2014
Anadarko Petroleum: Using Our Talents to Lift Performance, October 14 2014
OSU-Tulsa training, October 3 2014
Okla State Dept of Health: Managing to Leading, September 24 2014
OKC Consortium: Finding & Using Your Strengths, September 9 2014
Governor's Exec Development Prgm, July 31 2014
Oklahoma Gas Association:From Traditionals to Millenials, May 7 2014
Matrix Service Company: Strengthening Employee Performance & From Traditionals to Millenials: Leading Generations at Work, March 26 2014
PDC: Supervisory Part 1, December 18 2013
Energy Midstream and Marketing, December 4 2013 - December 6 2013
2014 Oklahoma Economic Outlook Conference, December 4 2013
United Holdings: Supervisory, December 3 2013 - December 4 2013
Assoc for Operations Management: Managing Business Careers, November 14 2013
CEPD 60th Anniversary Celebration - OKC, November 7 2013
CEPD 60th Anniversary Celebration - Tulsa, October 29 2013
Leadership Enid, September 20 2013
Leadership Stillwater, September 10 2013
Oklahoma Society of CPA's, September 5 2013
Public Health Leadership Institute: Shifting Gears:From Managing to Leading, August 22 2013
Governor's Executive Program for State Officials, August 1 2013 - August 2 2013
Hogan Taylor LLP: Discover Your Leadership Strengths, July 29 2013
Executive Education Partnership, July 26 2013
OSU Denver/Anadarko Petroleum, June 26 2013
United Holdings, June 20 2013 - June 21 2013
Oklahoma City Consortium, June 4 2013
Engagement Management Training , Wichita, KS, March 28 2013
OSU Houston Consortium, March 21 2013
Human Resources Webinar Series, March 13 2013
Anadarko Petroleum, February 28 2013
Oklahoma City Consortium: Webinar, February 19 2013
Human Resources Webinar Series, February 13 2013
Academic Leaders Seminar, January 29 2013
United Holdings, January 8 2013 - January 9 2013
MBTI Step II Profile, January 7 2013
PDC: Shifting Gears, December 12 2012
United Holding, December 11 2012 - December 11 2012
Oklahoma State Dept. of Health, October 31 2012
National Oilwell Varco, October 3 2012 - October 3 2012
National Oilwell Varco, October 2 2012 - October 2 2012
Oklahoma State Dept. of Health, September 20 2012
Oklahoma State Dept. of Health, August 23 2012
Governor's Executive Program for State Officials, July 29 2012 - August 2 2012
OK Chapter of Healthcare Financial Managers Association, July 27 2012
OSU Houston Consortium, May 31 2012
Leading Change Conference, May 1 2012
Tinker Federal Credit Union, April 11 2012
Monterrey Tech , March 27 2012 - April 5 2012
Samson , April 3 2012
Oklahoma City Consortium, March 29 2012
Oklahoma City Consortium, March 29 2012
Monterrey Tech , January 4 2012 - January 6 2012
Webinar, November 30 2011
Oklahoma Health Care Authority, October 20 2011
Webinar, October 12 2011
OSU Center for Veterinary Health Services, October 6 2011
Oklahoma Health Dept, August 30 2011
Myers-Briggs Step II: Exploring the Facets of your Personality, August 22 2011
Oklahoma Health Dept, August 18 2011
OSU Houston, August 10 2011
Conoco Phillips, August 9 2011
Governor's Executive Program for State Officials, July 31 2011 - August 04 2011
Seminole State College, July 21 2011
OSU Management and Professional Development Seminars, May 11 2011
Oklahoma Health Care Authority, May 6 2011 - May 11 2011
Samson, April 21 2011
Samson, April 21 2011
Workforce Oklahoma, April 19 2011
Instituto Tecnológico de Estudios Superiores de Monterrey , April 18 2011
Meyers-Briggs Step II: Exploring the Facets of Your Personality, January 10 2011
Myers-Briggs Step II: Exploring the Facets of Your Personality, January 10 2011
Cox Communications , 2010
Stillwater Human Resource Association, November 18 2010
OSU Management and Professional Development Seminars, September 30 2010
Meyers-Briggs Step II: Exploring the Facets of Your Personality, August 23 2010
Williams, August 12 2010
Governor's Executive Program for State Officials, August 1 2010 - August 5 2010
Lopez Foods, June 30 2010
OSU Center for Veterinary Health Services, June 2 2010
OSU Management and Professional Development Seminars, May 19 2010
OSU Management and Professional Development Seminars, May 4 2010
Cox Communications, April 29 2010 - April 30 2010
Department of Health Services at the University of Oklahoma, April 15 2010
Oklahoma Association of College and University Business Officers, March 25 2010
Williams, March 11 2010
Employee Benefits Council, February 22 2010 - February 23 2010
OSU Management and Professional Development Seminars, December 10 2009
Explorer Pipeline, November 10 2009
OSU Management and Professional Development Seminars, October 1 2009
Oklahoma Society of Certified Public Mentors, September 11 2009
Leadership Stillwater, September 1 2009 - September 1 2009
Boeing Global Services, August 27 2009 - August 27 2009
Governor's Leadership Development Program, August 3 2009 - August 3 2009
Stillwater Chamber of Commerce, June 9 2009 - June 9 2009
OSU CEPD, June 4 2009 - June 4 2009
Oklahoma Healthcare Authority, May 13 2009 - May 13 2009
Samson Energy, April 21 2009 - April 21 2009
Journal Record, April 6 2009 - April 6 2009
OSU CEPD, April 2 2009 - April 2 2009
OSU Management and Professional Development Seminars, April 2 2009
COPAS Education Day, March 26 2009 - March 26 2009
Oklahoma Municipal Clerks and Treasurers Institute, March 19 2009 - March 19 2009
Tulsa Technology Centers, February 20 2009
OSU Management and Professional Development Seminars, February 19 2009
Tinker Air Force Base, February 5 2009 - February 5 2009
CREC, January 29 2009 - January 29 2009
Oklahoma Employee Benefits Council, January 22 2009 - January 22 2009
OK Ethics Association, January 14 2009 - January 14 2009
Francis Tuttle Technology Center, 2006 - 2008
ConocoPhillips, November 11 2008 - November 11 2008
OSU Management and Professional Development Seminars, October 10 2008
OSU Management and Professional Development Seminars, September 30 2008
ConocoPhillips, September 23 2008 - September 23 2008
OSU Management and Professional Development Seminars, September 4 2008
Chesapeake - Fort Worth, August 28 2008 - August 28 2008
State of Oklahoma - Governor's Program, August 6 2008 - August 6 2008
Chesapeake - West Virginia, July 16 2008 - July 16 2008
Chesapeake, June 26 2008 - June 26 2008
Chesapeake, June 20 2008 - June 20 2008
Tinker AFB, June 19 2008 - June 19 2008
Chesapeake, June 18 2008 - June 18 2008
Chesapeake, June 3 2008 - June 18 2008
Chesapeake, June 9 2008 - June 10 2008
Chesapeake, June 6 2008 - June 6 2008
OGE, June 5 2008 - June 5 2008
Management and Professional Development Seminars, April 17 2008 - April 17 2008
Sonic, March 13 2008 - March 13 2008
Management and Professional Development Seminars, March 6 2008 - March 6 2008
OSU - PDC, February 19 2008 - February 19 2008
Plant Pathology , 2007
OSU - Accounting & Financial Reporting Conference, November 15 2007 - November 15 2007
ConocoPhillips, November 13 2007 - November 14 2007
ConocoPhillips, October 22 2007 - November 10 2007
ConocoPhillips, November 7 2007 - November 7 2007
OSU, October 18 2007 - October 18 2007
ConocoPhillips, October 1 2007 - October 5 2007
CREC, August 30 2007 - August 30 2007
State of Oklahoma, August 1 2007 - August 1 2007
Oklahoma Attorney General's Office, July 19 2007 - July 19 2007
Chesapeake, June 5 2007 - June 6 2007
OSU-CHS, May 1 2007 - May 1 2007
Tinker AFB, April 20 2007 - April 20 2007
OSU-CHS, April 16 2007 - April 16 2007
Association of Legan Administrators, March 29 2007 - March 29 2007
Lopez Foods, March 29 2007 - March 29 2007
Tinker AFB, March 26 2007 - March 26 2007
Clerks & Treasurers Institute, March 19 2007 - March 19 2007
Chesapeake, March 7 2007 - March 7 2007
Chesapeake, March 6 2007 - March 6 2007
Sonic, March 5 2007 - March 5 2007
Chesapeake, March 2 2007 - March 2 2007
Chesapeake, March 1 2007 - March 1 2007
OSU, February 28 2007 - February 28 2007
Chesapeake, February 27 2007 - February 27 2007
Chesapeake, February 15 2007 - February 15 2007
Chesapeake, February 14 2007 - February 14 2007
Tinker AFB, February 12 2007 - February 12 2007
OSU, February 8 2007 - February 8 2007
OSU, January 29 2007 - January 29 2007
Tinker AFB, January 8 2007 - January 8 2007
Sonic, December 19 2006 - December 19 2006
OSU, October 20 2006 - October 20 2006
ConocoPhillips, October 19 2006 - October 19 2006
Blue Cross/Blue Shield, October 9 2006 - October 9 2006
Tinker AFB, September 21 2006 - September 21 2006
ConocoPhillips, September 20 2006 - September 20 2006
Blue Cross/Blue Shield, September 19 2006 - September 19 2006
Tinker AFB, September 15 2006 - September 15 2006
Tinker AFB, August 14 2006 - August 14 2006
Tinker AFB, August 8 2006 - August 8 2006
Tinker AFB, August 7 2006 - August 7 2006
State of Oklahoma, July 31 2006 - August 2 2006
University of Central Oklahoma, July 19 2006 - July 19 2006
Tinker AFB, June 20 2006 - June 20 2006
Tinker AFB, May 19 2006 - May 19 2006
Workforce Oklahoma, May 16 2006 - May 16 2006
OSU, May 4 2006 - May 4 2006
ConocoPhillips, April 12 2006 - April 12 2006
Tinker AFB, March 31 2006 - March 31 2006
ConocoPhillips, March 30 2006 - March 30 2006
Armstrong Bank, February 8 2006 - February 8 2006
OSU, February 8 2006 - February 8 2006
OSU, February 2 2006 - February 2 2006
Tinker AFB, January 30 2006 - January 30 2006
ConocoPhillips, November 10 2005 - November 10 2005
Ditch Witch, October 25 2005 - November 3 2005
OSU, October 14 2005 - October 14 2005
OSU, September 13 2005 - September 13 2005
OSU, July 13 2005 - July 13 2005
Career Tech, June 27 2005 - June 27 2005
Clerks & Treasurers Institute, March 10 2005 - March 10 2005
Tinker AFB, March 1 2005 - March 1 2005
OSU - PDC, February 25 2005 - February 25 2005
OSU - PDC, November 10 2004 - November 10 2004
Blue Cross/Blue Shield, November 3 2004 - November 3 2004
Tinker AFB, October 13 2004 - October 13 2004
Tinker AFB, October 6 2004 - October 6 2004
Blue Cross/Blue Shield, April 30 2004 - April 30 2004
OSU PDC, April 7 2004 - April 7 2004
OSU PDC, April 7 2004 - April 7 2004
City of Edmond, April 2 2004 - April 2 2004
Zayed University - UAE, February 18 2004 - March 18 2004
City of Owasso, February 25 2004 - February 25 2004
OSU Personnel, February 11 2004 - February 11 2004
Zayed University - UAE, January 5 2004 - February 11 2004
OSU Personnel, February 10 2004 - February 10 2004
OSU - PDC, January 23 2004 - January 23 2004
City Administrators Conference, January 14 2004 - January 14 2004
Blue Cross/Blue Shield, November 21 2003 - November 21 2003
Tinker AFB, October 17 2003 - October 17 2003
Tinker, October 15 2003 - October 15 2003
Tinker AFB, August 4 2003 - August 4 2003
Tinker AFB, July 25 2003 - July 25 2003
OSU - Executive Education Partnership, July 21 2003 - July 21 2003
Tinker AFB, April 16 2003 - April 16 2003
Tinker AFB, April 9 2003 - April 9 2003
Zayed University - UAE, May 29 2002 - June 29 2002