ANDREW URICH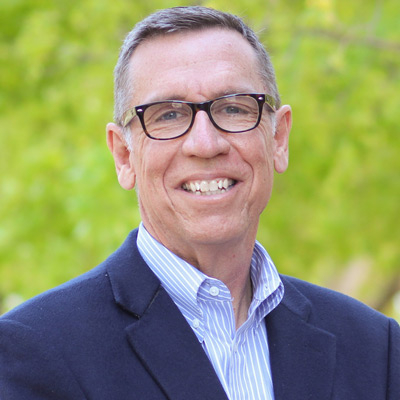 Department of Business Administration
Eastin Center Chair for Talent Development
382 COLLEGE OF BUSINESS
STILLWATER, OK 74078
Phone:
405-744-8619
aurich@okstate.edu
Biography
Andrew L. Urich holds the Eastin Center Chair for Talent Development at Oklahoma State University, where he is an Associate Professor of Management in the Spears School of Business. He also serves as the Director of Student Development in the Eastin Center for Talent Development. Professor Urich was a member of the Executive MBA faculty at Zayed University in Abu Dhabi and Dubai from 2004 to 2012. Prior to joining the faculty at OSU, he practiced law with a major corporate law firm in Ohio. Since 1993 he has presented at well over 1,000 corporate training programs and conventions in the areas of Influence, Negotiation, Ethics, Critical Thinking and Professional Image. Andrew has presented to clients such as Bank of Oklahoma, Phillips 66, Chesapeake Energy, QuikTrip, Blue Cross Blue Shield, Tyson Foods, Halliburton and the United States Air Force.
Education
JD, Case Western Reserve University, Law, 1985
BA, Wittenberg University, Business Administration, 1982
Publications
Patricia Fandt, Chalmer Labig, and Andrew Urich. (1990). "Evidence and the Biasing Effect of Liking on Managers' Disciplinary Actions". The Employee Responsibilities and Rights Journal.
Andrew Urich. (1990). ""Retail Price Maintenance: Competitors Apply Price Pressure," Case Note". Journal of Academy of Marketing Science. (Summer),
Andrew Urich. (1990). "Battle of the Forms: An Instructional Aid". Journal of Legal Studies Education.
Andrew Urich. (1990). "Developments in Resale Price Maintenance Cases: A Trend Toward Overturning the Per Se Rule". Journal of Applied Business Research.
Andrew Urich. (1989). "Comparing Japanese, U.S. Legal Systems". 60 Cleveland Bar Journal 196.
Gregory Mosier and Andrew Urich. (1989). "The Effect of Ethics and Cultural Values on Employment Practice: A Comparison of the United States and Japan". International Business Law Association Journal.
Andrew Urich. (1989). "Third Party Claim to Insurance Proceeds Against a Secured Creditor". 60 Oklahoma Bar Journal 729.
Academic, Military, and Professional Positions
Oklahoma State University, Eastin Center Chair for Talent Development, July 2015
Eastin Center for Talent Development, Spears School of Business, Oklahoma State University, Director of Student Development, August 2014
Department of Management, Oklahoma State University, Associate Professor, July 2013
Array, Puterbaugh Professor of Ethics & Legal Studies in Business, 2008 - 2013
Department of Economics & Legal Studies, Oklahoma State University, Associate Professor, 1991 - June 2013
Zayed University, Executive MBA Faculty Member, 2004 - 2012
Oklahoma State University - Kyoto, Japan, Associate Professor of Business Administration, August 1992 - August 1993
Department of Economics & Legal Studies, Oklahoma State University, Assistant Professor, 1986 - 1991